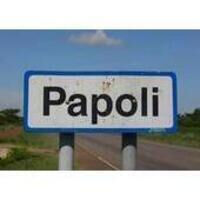 Papoli Community Development Foundation- PACODEF
managed by E. Ofumbi
About us
Papoli Community Development Foundation-PACODEF
Motto……….be the change you wish to see………
What we are:
Papoli Community Development Foundation-PACODEF is non-governmental, non-partisan, non-denominational and not for profit community based and driven grassroots organization dully registered with appropriate government authorities.

Vision: A Healthy, Compassionate and Vibrant Community.

Mission: To work with Communities to improve their social-economic conditions leading to a life of dignity by ensuring the community benefit sectors have practical tools for accomplishing those visionary ends.
We do this work by Convening, Engaging, Mobilizing, Enabling, Networking, Partnering and Supporting the sectors, to ensure that we all have the means to make our community an amazing one.

PROGRAMME AREAS:

1. Education:

2. Rural Water and Sanitation:

3. Health, HIV & AIDS

4. Widows and Orphans:

5. Household Incomes:

6. Agriculture and Environment:

7. Local Governance:

AREA OF OPERATION:

Tororo and Busia districts in Eastern Uganda.