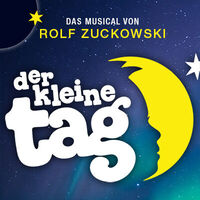 Der kleine Tag
managed by Jörn Martin
About us
THE LITTLE DAY is originally a story by Wolfram Eicke. Together with Rolf Zuckowski and Hans Niehaus, this resulted in a children's musical, not only for children.

Together with the Mosel church mice we bring this touching piece with a lot of heart and soul to the stages of Germany. But it requires a lot of support and financial resources. Each of the children on the stage is burning for this musical. And nothing is more of a thank you than to look in a satisfied audience and glowing eyes.

We want all children to get support to create a way to keep the play going. THE LITTLE DAY wants to continue telling the story that everyone can be special, no matter what they do and who they are.

Our goal is to enable 10 venues with this promotion. The costs for a production in one place amount to approx. 2000 euro.

Many thanks for the support!