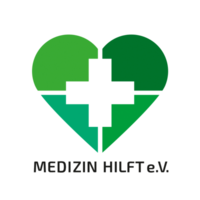 Medizin Hilft e.V.
managed by D. Herlemann
About us
"Medizin Hilft e.V." is a charity in Berlin. We help people with no or limited access to the German healthcare system. Since October 2016 we operate in cooperation with "Ärzte der Welt" the walk-in clinic open.med Berlin, a low-threshold practice providing anonymous and free medical care and advice. Volunteer health personnel provides treatment to patients and refers them to medical specialists if necessary. Special consultation hours offer treatment for children. Whenever possible, we also support reintegration into the healthcare system.
A further field of work of Medizin Hilft is basic medical care in the tea and warming room Neukölln for people in difficult circumstance, e.g. homless people.
Our help is independent of religious, political and ideological views. We are convinced that it is a matter of humanity to help people in need and to provide them with medical care in a humane manner.
Latest project news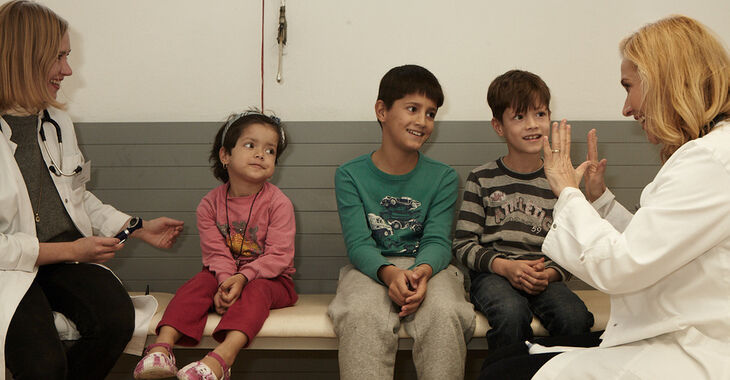 Wir haben 1.570,00 € Spendengelder erhalten
 Um unseren Patient*innen ohne Krankenversicherung zu versorgen, sind wir in der Kommunikation häufig auf die Hilfe von Sprachmittler*innen angewiesen, für die Kosten anfallen. Auch der laufende Betrieb der Ambulanz bedingt Kosten, z.B. für Raummiete, Strom, Internet, Kommunikation, Medikamente und medizinische Hilfsmittel, Reinigung, Büromaterial, Sicherheit und Versicherungen, aber auch für die Gehälter unserer Koordinatorin und unseres Pflegekoordinators, die für einen gut organisierten und verlässlichen Rahmen für unser ehrenamtlich tätiges medizinischen Fachpersonal sorgen.



continue reading
Contact
Thielallee 1-3
14195
Berlin
Germany

D. Herlemann
New message
Visit our website