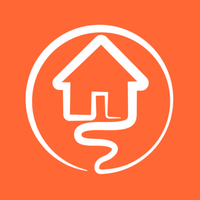 Streetways Uganda e.V.
managed by C. Weiss
About us
A life on the streets- and that as a child…

For many children and youths in Uganda, this is the bitter reality. They are forced to work as day labourers, or to beg, leaving little room for a childhood.
Having neither a roof over their heads, nor enough money to pay tuition the children have no opportunity to attend school, leaving them trapped in the vicious circle of poverty.

Streetways Uganda e.V, along with Ugandan volunteers, schools and social workers, help these children get off the streets, allowing them to start a new life.

We organize a place for students in the cooperating boarding school which provides boarding, education and psychosocial care. With hands-on workshops, we also offer the opportunity to gain practical skills.

To fund our project, we need your help! With a sponsorship of 37 € a month, you can help a child to a better life.
Of course, we also greatly appreciate one-time donations!

More information on: www.streetways-uganda.de
Latest project news
Wir haben 1.421,57 € Spendengelder erhalten
Zu Beginn des Jahres 2022 hat endlich die Schule wieder begonnen. Alle Projektteilnehmer*innen leben nun wieder in Internaten und können dort gemeinsam mit ihren Freund*innen lernen und leben. Die Wiedersehensfreude war riesig, doch natürlich haben die 1,5 Jahre ohne regelmäßigen Unterricht Spuren hinterlassen. Um die Teilnehmer*innen mit zusätzlichen Schulmaterialien und Nachhilfestunden zu unterstützen, haben wir auf betterplace Spenden gesammelt und mit Hilfe vieler großartiger Spender*innen unser Spendenziel erreichen. 
continue reading
Contact
Hildegard von Bingen str. 25
53844
Troisdorf
Germany


C. Weiss
New message
Visit our website