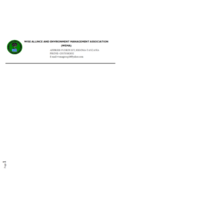 WEMA
managed by F. Mpaze
About us
WEMA- Is the abbreviation of the Wise Alliance and Environment Management Association(NGO) which operates its duties in Kigoma.The organization deals with environment management and conservation,provision of tree planting skills and flower growing.The organization was registerd 2011.
We are currently running with a shortage of $40,000 so that to meet our program of growing and supplying 20000 to the community in three villages namely:Nkundutsi,Muzye and Bugaga all of them being in Kasulu District,Kigoama Tanzania.
We are seeking for volunteers/Organizations to assist on running this project so that to meet our gaols.