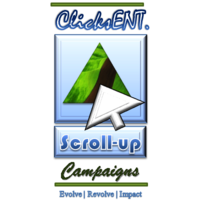 ClicksENT. Scroll-Up
managed by olalekan b.
About us
ClicksENT is the initiator of Scroll-Up Campaigns, a platform created purposely to encourage young people to impact their immediate environments by coming up with solutions to solve social problems / issues in their local environment in Nigeria. ClicksENT. is a business enterprise registered with the Corporate Affairs Commission in Lagos Nigeria.
Contact
79, Bamgbose Street, Lagos Island, Lagos
Lagos
Nigeria


olalekan b.
New message
Visit our website