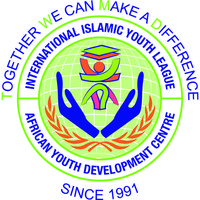 INTERNATIONAL ISLAMIC YOUTH LEAGUE
managed by H. KANNEH
About us
The International Islamic Youth League-African Youth Development Centre is an internationally accredited Humanitarian Non-Governmental, non-political, non-profit-making charitable organization, thus registered with respective line Ministries, departments and agencies wherever the organization activities are undertaken.
The organization is registered with the respective line Ministries of the Sierra Leone Government; i.e. Ministry of Finance and Economic Development, Ministry of Foreign Affairs and International Cooperation, Ministry of Social Welfare Gender and Children's Affairs, the Ministry Health and Sanitation and the Ministry of Energy and Power. And also register with government of Sub Sahel African regions, Chad, Cameroon, Mali, Centre African Republic and Benin

The International Islamic Youth League-African Youth Development Centre was founded on 1st January, 1991; as an inspirational Youth lead organization, which is focused to promote Voluntarism, solidarity, peace and dev
Latest project news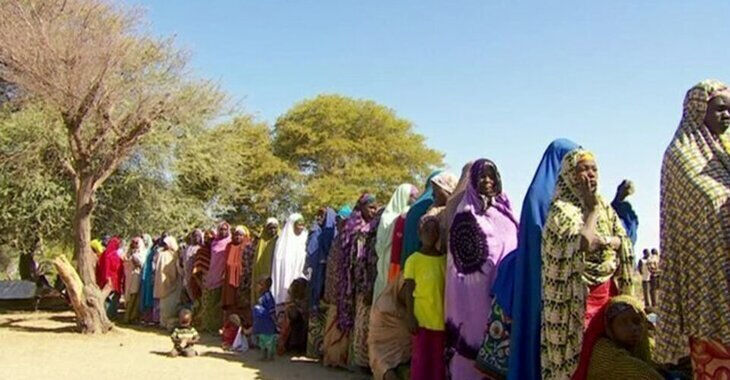 HUMANITARIAN RELIEF AID FOR NIGERIAN IDPS IN NORTNERN NIGERIA
Organization Background
The International Islamic Youth League-African Youth Development Centre is an internationally accredited Humanitarian Non-Governmental, non-political, non-profit-making charitable organization, thus registered with respective line Ministries, departments and agencies wherever the organization activities are undertaken.
The organization is registered with the respective line Ministries of the Sierra Leone Government; i.e. Ministry of Finance and Economic Development, Ministry of Foreign Affairs and International Cooperation, Ministry of Social Welfare Gender and Children's Affairs, the Ministry Health and Sanitation and the Ministry of Energy and Power. And also register with government of Sub Sahel African regions, Chad, Cameroon, Mali, Centre African Republic and Benin
The International Islamic Youth League-African Youth Development Centre was founded on 1st January, 1991; as an inspirational Youth lead organization, which is focused to promote Voluntarism, solidarity, peace and development around the world.
IIYL has established affiliation and partnership with The United Nations Agencies, International non-governmental organizations, International Development Agencies, Civil Societies, Coalitions & Networks at both national and global levels.
Our Organization has outstanding experience, expertise and resources, to operate in conflict emergencies, forced displacement, emergency humanitarian relief and disaster response-to save lives; as well as post conflict development-thus contributing to sustainable peace and development.
IIYL is a signatory code of conduct with the International Federation of Red Cross and Red Crescent Movement (IFRC) and NGOs in disaster Relief, accredited to the United Nations Economic Council (ECOSCOC) since April 2015, and also accredited to the Organization of Islamic Cooperation (OIC), partner for Islamic Solidarity Fund, The Islamic Committee of International Crescent, United Nation High Commissioner for Refugees (UNHCR), Food and Agricultural Organization of the United Nation (FAO), the United Nations Officer for Coordination of Humanitarian Affairs (UN OCHA), the Islamic Foundation of Ireland, Global Peace Mission of Malaysia, the Islamic Medical Association of Malaysia and the United Arab Emirates Red Crescent Society, member of the Union of NGOs of the Islamic world.
The Organization Vision
The vision of the organization is "Pioneering Initiatives for Welfare" and its strategies are focused on have every eligible youth, is responsible, participatory contributor and leader, whose basic life is assured; through having access to life's most basic needs-food, water& clean environmental sanitation, shelter, Health Care, Education, community Development as rights and responsibly on domestic, regional and global scales, in other to meet the United Nations Millennium Development Goals
We inspire and empower young people initiatives and realization of human potentials to contribute to peace, human security, and development within communities and responding to humanitarian and natural disaster and development paradigm pre and post conflict countries.
The International Islamic Youth League IIYL is an International Non-Governmental, non-political, non-profit-making humanitarian and development organizations; whose mission is to create lasting solution to poverty, hunger and social injustice
By serving vulnerable poorest communities in the world through youth empowerment, ameliorate hunger, awareness raising &advocacy, enhance tolerance & inclusion and fight abject poverty by providing minimum standards of protection and assistance to vulnerable internally displaced persons and Refugees and in needy sectors of societies. And to build partnership and networking with humanitarian, development agencies and governments to promote positive agenda for young people and provision of protection and programme assistance to the most marginalized and disadvantaged people and people affected with forced displacement and natural disasters.
To help neutralize the feeling of neglect in the mind of vulnerable children, youth, women, aged, and disabilities within vulnerable families and communities;
To empower vulnerable people and communities to realize their human potential with a view to contributes meaningful into the mainstream of the socio-economic order of society;
To promote human rights, good governance, food security and public health and sanitation through awareness raising and sustained advocacy engagement between right holders and duty bearers;
To promote water, sanitation and hygiene practices to prevention diseases;
To promote basic education and technical vocation for school dropout girls;
To contribute to food security and reducing poverty and hunger;
To contribute to greenhouse gas emission reduction thus promoting clean energy and sustainable development mechanism;
To promote biodiversity for the protection of reserve forests, species, sub species, genes and habitats through community driven action.
The Organization Can undertakes several activities in the Food security, Water sanitation& Hygiene, Child and Orphan Support (child Protection), Shelter non-food item (NFIs), Education, Health& Nutrition, as an integrated programme or individual sector project approach.
Can enter into cooperating partnership, with other Organization, to implement programmes around the world; in the broadest sense-to ameliorate poverty, deprivation for people made vulnerable, by displacement, violence, armed conflict, humanitarian disasters and Poverty.
Offers humanitarian relief assistance programmes for vulnerable people in and out of the host countries.
is committed to assisting communities, in a form of material, training sensitization, and policy advocacy: to meet the basic livelihood standard needs through projects and programme interventions, with support of donor partners; to raise the livelihood and awareness of the people, to enable them uplift their status as the poorest of the poor women & children in displaced communities.
 Coordinate relief assistance through- i.e. Beneficiary selection, verification and participation, coordination and supervise humanitarian activities for internally displaced person and Refugees, with priority given to level of their vulnerability.
We organize & monitor the process and supervise the stakeholders involved in the assistance
The Organization shall at all times remain independence and not be insubordinate to any other or Organization
Shall deal with other Organization on such equal footing and have friendly or business relationship with them
The Organization shall lease with other humanitarian and development Organization for information sharing regarding assistance.
The Organisation shall implementing project on behalf other humanitarian and development Organization in Organization operational globally agenda.
Situation Background
The violent conflict in North-East Nigeria prompted by Boko Haram has led to widespread displacement, violations of international humanitarian and human rights law, protection risks and a growing humanitarian crisis. Now entering its seventh year, the crisis shows no sign of abating.
Since the start of the conflict in 2013, more than 20,000 people have been killed, and over 2,000 women and girls have been abducted. 2.5 million People have fled their homes, of whom 2.2 million are internally displaced, and 177,000 are seeking refuge in the neighboring countries of Cameroon, Chad and Niger. Since 1 August 2015, over 20,000 Nigerian refugees have been returned by the Cameroonian authorities, under circumstances falling short of international standards, 7 million people are in need of emergency, life-saving assistance in the four worst-affected states in the North-East, Adamawa, Borno, Gombe and Yobe, of which an estimated 3 million are caught up in insecure and inaccessible areas.
92 per cent of internally displaced people are seeking refuge among host communities, where resources and basic services are being exhausted, leading to risky livelihood strategies amongst displaced and hosting communities alike. Escaping from attacks in rural areas, IDPs are taking shelter in the relative safety of urban centres, causing overcrowding in already-inadequate living conditions and putting resources and basic services under huge strain. Maiduguri, the capital of Borno State, has seen its population more than double with the influx of people displaced from other areas of the state.
The crisis is affecting 3.8 million children, many of whom have been subject to violations including forced recruitment into Boko Haram, and being used as suicide bombers. Women and girls have been trafficked, raped, abducted and forcibly married.
3.9 million People in the North-East are food insecure, and 2.5 million are malnourished, especially children and pregnant and lactating women. 1 million children are in need of emergency education. With the ongoing disruption to basic services like health care, clean water and sanitation, susceptibility to disease is high, like the cholera outbreak in September 2015 that infected over 1,000 people in IDP camps and surrounding communities in Maiduguri.
An estimated 262,324 people have returned to places of origin in northern Adamawa to find their communities devastated, houses and public infrastructure destroyed, and the security situation still fragile.
The North-East of Nigeria has a long history of marginalization and chronic under-development, and has a higher rate of poverty, illiteracy and youth unemployment than the rest of the country. Long-standing environmental degradation has contributed to eroding livelihoods for farmers in the North-East and fishermen in the Lac region. The Boko Haram conflict has exacerbated this pre-existing situation, and has caused displacement and human suffering on a massive scale.
The Government is recapturing territory from Boko Haram, but the security situation in the North-East is expected to remain fragile. Over 80 per cent of Borno State is considered high or very high risk for international humanitarian actors to access, constraining access to vulnerable communities. As the security situation changes new areas become accessible and new dimensions of need emerge, for people reached for the first time, those in ongoing displacement or on the move, and those returning to areas of origin.
Borno State remains the epicentre of the current conflict and the situation continues to be extremely volatile and tense.  Random attacks occur regularly, mostly targeting civilians. "Boko Haram attacked our village at night, around 10 pm," recalls Fatima, 45 years old. "Armed men entered the houses and burnt them down. Many people were killed. My sister was kidnapped, and I haven't heard from her since. We fled into the forest and walked for 24 hours until we found a road and transport to Maiduguri.
Hundreds of thousands displaced persons today live in Maiduguri, Borno State's capital, and more arrive every day. The majority is supported by local communities, while around 100,000 IDPs are gathered in 22 camps around the city. "There are twelve of us living in a tent, with no other choice," tells Aisha, a 55 year-old displaced women at the Federal Training Centre (FTC) camp. "The canvas is torn and inside it is full of dust and insects. Everything gets wet when it rains.
IIYL has just opened one primary health care clinic, covering around 35,000 people. The organization also runs a 72-bed hospital in Maimusari, which includes a 12-bed maternity unit and 60 beds for paediatrics, nutrition and intensive care. Regular donations are also made to local hospitals in order for them to deal with mass casualties following bomb attacks
Current Humanitarian Response and Priority Needs
There are very few humanitarian actors responding to the needs of the population affected and displaced by the ongoing conflict in North-East Nigeria. The Government's response targets only government camps (10% of the IDPs1), while the assistance being provided to IDPs staying in host communities and informal settlements remains largely incomplete2. Given funding and access limitations, INGOs are providing assistance in certain sectors, but not able to neither reach all IDPs nor cover all needs. Most of the IDPs rely on their own limited resources, on the charity of private individuals and on harmful coping mechanisms to rent a place and feed them every day
Some communities that include very vulnerable individuals (women, children, elderly and people with disabilities), who are or were formerly under the control of Boko Haram in remote areas, are still inaccessible and remain untouched by humanitarian assistance, although in dire need of help. More secure and stable conditions are required for humanitarian actors to deploy assistance in these areas in a demilitarized context
Security incidents continue throughout the North East, specifically in Borno, Adamawa, Yobe and Gombe States. Since the end of May 2015 more than 100 people have been killed in gun attacks and suicide blasts by suspected Boko Haram members, resorting to terrorist attacks targeting public places or gatherings
Food Security and Malnutrition
In all affected states, IDPs identify food as their most pressing need. In at least 90% of IDP households in Adamawa State, food was universally cited as an urgent priority. More than 44% of respondents said they had just one week's worth of food remaining, and less than 20% had received food aid. IDPs request food assistance for their livelihood support.
Between 3.5 and 4 million people will face difficulty securing adequate food supplies in June 2016 with food insecurity peaking in July, particularly as the vast majority of IDPs were unable to prepare and cultivate the land for this current rainy season. This means that food assistance will be necessary until the next harvest in October 2016, while complementary low-season farming will need to be strongly encouraged and supported. This inability to meet minimum food requirements is expected to result in increased levels of acute malnutrition among the worst affected households.
Protection and Education
Women report facing various risks, especially around the camps and at night, while having no safe spaces to discuss and address the risks of sexual violence, including confidential services for victims of sexual abuse. One of the reasons stated for not being willing to talk about such risks or abuses was: "we cannot say anything bad about this community. They will think we are ungrateful. Even if we are beaten, we will be seen as ungrateful
The conflict has resulted in the separation of children from their parents or usual care givers. 85% of the communities in Adamawa report separated children among them, with demonstrated underestimation of their numbers by the communities.
The conflict is reported to have prompted a change in children's behaviour, with all communities finding children more sad and worried. Girls are reported to develop anti-social behavior and engaging in unequal and potentially exploitative sexual activity, while boys are described as committing more crimes and being aggressive
The majority of IDP households with children of school age in Adamawa are unable to send their children to school, with over 70% citing lack of money as the obstacle to their doing so. Focus groups discussions with young boys and girls revealed that their major area of concern was their education, considered an entry-door to livelihood opportunities. Some had registered for their final year exams but feared they would be unable to take them
Shelter and Non-Food Items (NFIs)
IDPs are often settled in unfinished or communal buildings, which the majority of then have to rent. Others build temporary shelter with wood and other natural materials. Shelter is generally assessed as in very poor condition, frequently lacking floors, window fittings, ceilings and securable doors, which constitute a safety issue.
Only 10% in some informal settlements in Adamawa would have received clothing or other non-food items, including shelter materials. Most IDPs lack basic household items such as mattresses, blankets, and cooking pots. Soap and hygienic materials are also extremely limited, with almost no reported mosquito nets.
Health and Water, Sanitation and Hygiene (WASH)
Malaria, diarrhea, cough/cold/fever, measles, pregnancy related issues and malnutrition are among the reported health challenges for IDPs in Adamawa, due to lack of mosquito nets, poor excreta disposal, poor hygiene practices and congestion in the IDP settlements. More than 90% of households surveyed reported being affected by malaria.
In Maiduguri, more than 50% of households report that they do not have latrines and the percentage of IDPs having access to potable water ranges from 8% to 44% depending on the settlement.
In Yobe, only 43% of IDPs have access to an improved source of water.
Humanitarian Need
Humanitarian needs are numerous for the internally displaced persons (new arrivals), as for the host communities, whose resources are limited. The living conditions in host villages are very poor. The most urgent needs identified so far are food, shelter and non-food items (blankets, mattresses, soap, drinking and water fetching buckets sleeping mats, kitchen utensils etc.).
According to humanitarian needs assessment conducted by International Islamic Youth League, the majority of the internally displaced persons are women and children given that many men were killed or separated from their families during the attacks or during their displacement.
On 7 June 2016, during a meeting organised by the Prime Minister with humanitarian partners, the Government of Nigeria requested the support of the international NGOs and humanitarian community to assist people fleeing Nigeria internally displaced persons and host communities. During this meeting, the Government expressed desire to open a camp in Adamawa, Borno, Gombe and Yobe to facilitate the provision of assistance and ensure the security of internally displaced persons arriving, whilst UNHCR, UNICEF, UNOCHA International Islamic Youth League and other Humanitarian Aid Agencies complement government's effort  
Since the year 2014 the International Islamic Youth League in collaboration with the Chadian Government and UNHCR has directed much effort towards the alleviation of the plight of refugees in Chad.
Given the increase in the Boko Haram's attacks in Nigeria, there is a risk of additional population movements to northern region and of a worsening humanitarian situation. Initial forecasts for 2016 (according to the 2016 Humanitarian Needs Overview in northern Nigeria), which foresaw the arrival of 147,000 newly Nigerian Internally displaced persons in the northern region, have already been exceeded.
The International Islamic Youth League is now increasing efforts to access affected areas which remains a challenge, given that people are staying on several areas in the northern region, some of which can only be reached by boat, and to cope with the weather conditions that limit the possibilities of movement of humanitarian actors.
Main Project Activities
This project will seek to execute the following activities-
Registration and documentation of Internally displaced persons
Identify special cases of the victims
Distribute humanitarian relief items
Post distribution monitoring: future plans to address the problem issues and the situations of victims
Evaluation and Reporting
International Islamic Youth League (IIYL) will procure and provide from the project budget the following
Food Commodities,
3,750 bags of rice (25kg each), 3,750 rubber containers vegetable oil (10 liters each), 324 bags (50 kg each) of sugar, 651 bags (50 Kg each) of flour, 360 bags (18 kg each) of salt to 1,085 vulnerable groups including pregnant women, lactating mothers and children.
Nonfood Items,
7,500 sets of Kitchen sets, 11,250 pieces of Blankets, 11,250 pieces of Sleeping Mats, 7,500 Mosquito Nets, 7,500 of 34cm Buckets, 7,500 Plastic Drinking Buckets, 7,500 and 7,500 Kerosene Lamps
 At the end of distribution of every of the Items (Food and Non Food) report will be submitted to Donor Organization attached with beneficiary lists.
This action will increase health and nutrition for the most vulnerable groups and contribute to food availability till proper measures are put in place to address the plight of target beneficiaries.
Furthermore, fund raising and advocacy activities will continue for the enhancement of low wellbeing to high wellbeing of vulnerable groups; including soliciting more funds for the provision of more non-food items from time to time as and when the need may arise, safe drinking water, medical supplies and community services assistance.
Overarching Project Goal
Ultimately this project seeks to ensure that most vulnerable among the Nigerian Internally displaced persons have access to humanitarian relief, safer, nutritious food and non-food items. It also maintains healthier active life, whereby there is an increase availability of food and non-food items to address their basic household and community's basic needs.
By the end of the project duration, the following results shall emerge:-
Increased number of meals consumed by targeted Internally displaced persons Households
Reduced rationing of food at mealtimes by targeted Households
Reduced the possibility of beneficiaries embarking on certain inhuman activities, such as street begging or child labor in the name of striving for food by targeted households
Reduced Migration in search of income or food to buy for targeted households
Reduced the tendency of increase in prices of food in the market.
Increased availability of food commodities at beneficiary households
By the end of the project duration, the target beneficiaries would be opportune to access Monthly Relief food Distribution for life sustenance
Remarks:
The result of a general needs assessment conducted in target communities by International Islamic Youth League reveals that there is a significant presence of people among the displaced persons that fall under vulnerable category. This project will target this vulnerable category of the internally displaced persons.
As such, 20% of the beneficiaries are aged men and women (above 60 year of ages), 15 % are lactating mothers, 10 % are pregnant women, 15% are unaccompanied Children and 40% are accompanied children.
PROJECT BUDGET
INTERNATIONAL ISLAMIC YOUTH LEAGUE
BUDGET FOR EMERGENCY RELIEF SUPPORT FOR 22,500
INTERNALLY DISPLACED PEOPLES IN THE NORTHERN NIGERIA
No
Your contribution
Amount requested NIDPS §)
Item / purpose
Unit cost (§)
Qty.
Quotes provided? (§)
(§)
SHELTER HOUSES SUPPORT FOR 3,750 IDPs FAMILIES
Viva Family Tent 23,5M²
480
3,750
1,800.000
0
1,800.000
Nail Picket
2.00
15,000
30,000
0
30,000
Board
5.00
22,500
112,500
0
112,500
Cement
24.00
7,500
180,000
0
180,000
Stones
4.00
7,500
30,000
0
30,000
Ruffing Nail
2.00
15,000
30,000
0
30,000
Contractor Cost
40.00
3,750
150,000
0
150,000
Transportation Cost
4.000
10
40,000
0
40,000
TOTAL SHELTER COST USD §
2,372,500
2,372,500
EDUCATIONAL SUPPORT FOR 1,110 IDPS AND HOUSE COMMUNITIES STUDENTS
Construction of School
112,890
7
790.230
0
790.230
School Furniture's
24,000
7
144,000
0
144,000
Educational Materials
14,500
7
87.000
0
87.000
TOTAL EDUCATIONAL COST USD §
1,021,230
1,021,230
HEALTH CARE SUPPORT FOR 147,000 IDPs AND HOUSE COMMUNITIES
Construction Mobile Clinics  
10,500
4
42,000
0
42,000
Provision Medicines /Equipment's
22,400
4
89,600
0
89,600
Provision of Allowances to Health Workers
500
20
60,000
0
60,000
Operational Vehicles for Health Workers
34,000
4
136,000
0
136,000
TOTAL HEALTH CARE COST USD §
327,600
327,600
WATER AND SANITATION SUPPORT FOF IDPs IDPs AND HOUSE COMMUNITIES
Construction Water Wells
10,500
12
126.000
0
126.000
Construction of Standard Latrines 2 Per House  
520
1,875
975,000
0
975,000
TOTAL FOOD AID COST USD §
1,095,000
0
1,101,000
PROCUREMENT OF FOOD COMMODITIES FOR 22,500 IDPs FOR SIX MONTHS  
Cereal 25 Kg
27.50
22,500
618,750
0
618,750
Oil 10 Lit
12.00
22,500
270,000
0
270,000
Sugar 25 Kg
28.00
4,500
126,000
0
126,000
Flour 50 Kg
46.00
4,500
207,000
0
207,000
Salt 18 Kg
16.00
2,500
40,000
0
40,000
TOTAL FOOD AID COST USD §
1,261,750
0
1,261,750
PROCUREMENT OF NON FOOD ITEMS {NFI} FOR 22,500 IDPs FOR SIX MONTHS
Kitchen Set full Set 2 Per Family
15.00
7,500
112,500
0
112,500
Blanket 3 Per Family
10.00
11,250
112,500
0
112,500
Sleeping Mats 3 Per Family
10.00
11,250
168,750
0
112,500
Mosquito Net 2 Per Family
10.00
7,500
75,000
0
75,000
Drinking Bucket 34 CM 2 Per Family
10.00
7,500
75,000
0
75,000
Kerosene Lamps 2 Per Family
10.00
7,500
75,000
0
75,000
Matters
10.00
11.250
112,500
0
112,500
Shop
2.00
45,000
90,000
0
90,000
Hygiene kits
4.00
22,500
90.000
0
90.000
TOTAL NFI COST USD
855,000
855,000
Distribution Turks Hireling  
2,000
60
120.000
0
120.000
Warehouse Rental
15,000
4
60,000
0
60,000
Distribution Benner and Media coverage
1,000
6
6,000
0
6,000
TOTAL NFI COST USD
186,000
0
186,000
STAFF SALARIES
Chief Executive Officer
2,500
6
15,000
0
15,000
Programme Manager
2,000
6
12,000
0
12,000
Programme Officer
1,500
6
9,000
0
9,000
Administrative Officer
1,500
6
9,000
0
9,000
Executive Secretary
1,000
6
6,000
0
6,000
Project Officer
1,000
6
6,000
0
6,000
Financial Officer
1,500
6
9,000
0
9,000
Logistic Officer
1,000
6
6,000
0
6,000
Store Keeper
800
6
4,800
0
4,800
TOTAL STAFF SALARIES USD
76,500
76,500
LOGISTIC REUIRMENT FOR THE OPERATION
Toyota Land Cruiser
70.000
1
70.000
0
70.000
Toyota Hard Top
60,000
2
120,000
0
120,000
Toyota Hilux 4.8 D
34,000
4
136.000
0
136.000
Benz Trucks
110,000
2
220,000
0
220,000
Fuel and Lubricant
10,500
9
63,000
0
63,000
Maintenance and Repair
6,600
9
39.600
0
39.600
TOTAL LOGISTICS SUPPORT USD
648,600
0
648,600
TOTAL PROJECT COST REQUEST - USD
7,850,180
7,850,180
continue reading