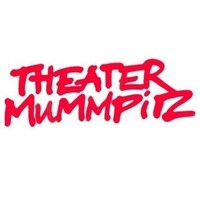 Theater Mummpitz e.V.
managed by B.Steinmann
About us
For more than 40 years, Theater Mummpitz has been showing committed, good and lively theater for children, young people and their adult companions. In different productions for different age groups, stories are told about which one can be happy, afraid, amazed, laugh or think about it. Embark on an exciting journey into unknown, fascinating and unique worlds - we will take you into the realm of fantasy - an experience for the whole family. Welcome, come in and have fun!
Latest project news
Wir haben 3.938,35 € Spendengelder erhalten
Mit Hilfe der Spendengelder werden KulturRucksäcke für Drittklässler*innen befüllt. Pro Kind werden ca. 70 Euro für das gesamte Schuljahr benötigt um die Teilnahme an 4 verschiedenen Kulturausflügen und 4 pädagogischen Workshops zu garantieren. 

Für die Schüler*innen ist es der allererste Ausflug ins Theater, ins Opernhaus, etc. Aktuell sogar oft der allererste Schulausflug überhaupt. Wir sind um jede Spende dankbar, damit unser Herzensprojekt auch weiterhin einen festen Platz im Schulalltag unserer 19 Schulpartner haben kann. 
continue reading
Contact
Michael-Ende-Str. 17
90439
Nürnberg
Germany


B.Steinmann
New message
Visit our website