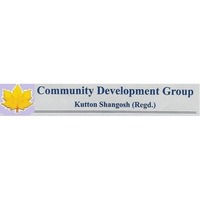 Community Development Group
managed by A. Kango
About us
5. Vision:
"Helping Achieve a Better Tomorrow Through Quality Education for All"

6. Mission
Reduce illiteracy and prevent the disadvantaged segments of society from falling into the vicious circles of illiteracy and poverty within minimum possible period

7. Objectives:
.
1. To support the institutive in elementary education to help Government achieve EFA goals in selected target areas for the disadvantaged and the marginalized groups of society with special focus on girl's education.
2. To build on the other programs of development utilizing elementary education as foundation stone.
3. To replicate the innovations and tested models undertaken by Agha Khan Foundation Education Network and the Rural Support Programs (RSPs) of Pakistan in the area of elementary education.
4. In the long run the IO may groom various programs of holistic development by building on the primary education which is the nucleus for all other areas of human development.