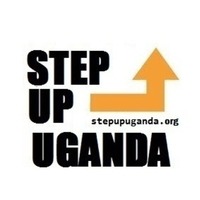 STEP UP UGANDA
managed by T. Kabuye
About us
Formed in June, 2012, Step Up Uganda's activities consist of offering (1) organizational, operational, and financial assistance to Ugandan schools, beginning with John Bosco Orphan School in Katosi, Uganda, (2) vocational training in trades which will both support the school and enable widows and older boys and girls to become economically self-supporting, and (3) health and wellness care and education to people living in rural Ugandan villages.
Our overarching goal is that of assisting to create economically strong community infrastructures, which are maintainable by the people living in those the communities.
With the exception of John Bosco School, all projects and programs that receive operational and/or financial seed money/financial support of Step Up Uganda, have a date certain upon which to be 100% self-sustainable by the Ugandan community within which it operates.