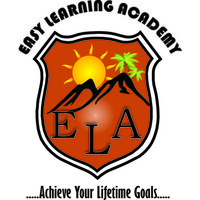 EASY LEARING ACADEMY
managed by S. Bin saidi
About us
Easy Learning Academy in a non profit making institution based in Nkhotakota Malawi. This school was established in September 2016. It aims at transforming our communities within Nkhotakota District through providing an access to quality ducation to all youth through ''TRANSFORMING OUR COMMUNITIES THROUGH EDUCTION FOR ALL PROJECT''

In this project, Easy Learning Academy is implementing three campaigns namely ''GO BACK TO SCHOOL, KEEPING STUDENTS IN SCHOOL AND EDUCATE THE NATION BY EDUCATING GIRLS''

This is a long term project because we are target the whole Nkhotakota District which have 600 villages. Its known that atleast 550 village in Nkhotakota do not have female college graduations and by the end of the project we need to make sure that each village must have at least 10 female graduates.

Knowledge is light and as an institution we would like to work with our communities and stakeholders tirelessly to change the situation for the better Nkhotakota.