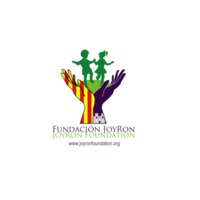 Fundacion JoyRon · JoyRon Foundation
managed by R. Hawes
About us
We help children in need within the Balearic Islands in Spain.
We do this by raising funds that will be 100 % applied to bring levels of joy and provide degrees of comfort and essential support to children in extreme circumstances.
"Children come into this world as innocent individuals.
The situation they often find themselves in is no fault of the child.
Be it from a medical perspective, aspects of poverty or the unacceptable environment that their parents have created for them.
Children are unable and in no position to change their situation.
Not looking for sympathy, but my own childhood was far from the best.
In spite of that I was fortunate that I survived and made a successful life for myself. Many children in this modern world of today require additional support to bring some joy, comfort and support to their life or current situation. For the foreseeable future will be in a position to ensure every Euro raised is 100 % for the benefit of the children.
Contact
Calle Vista Alegre 5, Piso 8
07015
Palma de Mallorca
Spain

R. Hawes
New message
Visit our website