Bundesweite Attac AG "Genug für alle"
managed by W. Raul
About us
The nationwide working group "enough for all" from Attac Germany has many years of experience with the work on unconditional basic income. Our active members have co-created the Netzwerk Grundeinkommen Germany, we were co-organisers of the first three German-speaking basic income conferences in Vienna (2005), Basel (2007) and Berlin (2008). Our wandering exhibition "Basic income for beginners" was produced for these, is available in German and English and has already been shown in more than 50 cities. We helped develop and run the European Citizens' Initiative "unconditional basic income" (2012-2014) and we are members of the European network "Unconditional Basic Income Europe". Nationwide attac working groups are entitled by the rules of the network to shape their public presence autonomously, without consultation of the attac committee
Latest project news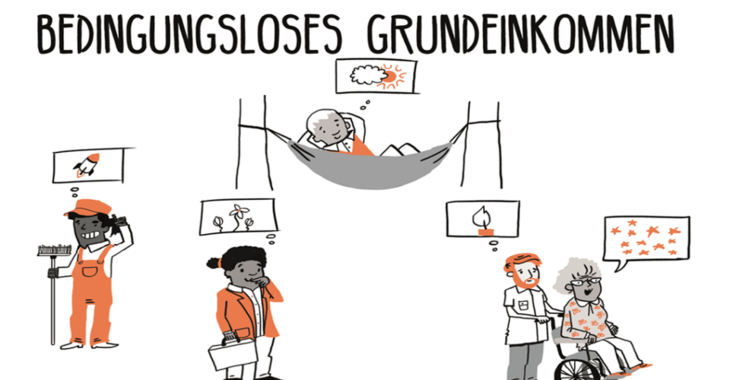 Für diese Bedarfe habe ich eine (Teil-)Auszahlung veranlasst:
Danke für die Spenden. Der Film ist online unter www.grundeinkommen-attac.de in deutsch und unter ubi-attac.de in englisch anschaubar. Nächstes Projekt wird die Übersetzung in verschiedenen Sprachen sein. Eine andere Welt ist möglisch, wir müssen sie wollen!
Es wurden 377,50 € Spendengelder für folgende Bedarfe beantragt:
Filmclip - deutsche Version 317,50 €Filmclip - englische Version 60,00 €
continue reading
Contact
Münchener Str. 48
undefined
60329 Frankfurt
Germany


W. Raul
New message
Visit our website