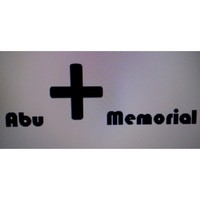 Abu Memorial Community Hospital
managed by C. Ahenda
About us
ABU MEMORIAL COMMUNITY HOSPITAL PROJECT
It is proposed to set up a 15-bed community hospital in Karemo Sub-District, Siaya County - Kenya to provide access to medical services to North East Alego sub-locations: Bar Agulu, Mur Ng'iya, Karapul, Nyan'goma, Masumbi, Barding, Umala, Ulafu, Pap Oriang ' as well as to the greater county of Siaya.
The aim is to provide a comprehensive health programme (preventive, curative, and rehabilitation), aimed at reaching target groups, by improving the access to basic health services. The focus of this programme is to improve access to and affordability for medical and health care services for the people i.e. men, women and children.
There is a gap in the access to well equipped and well managed healthcare facilities in the area.