Community Welfare Organization For Women
managed by Christine Margarete H.
About us
About us:

This organization is registered with the State of Pakistan in the capital Lahore.
This organization intends to:
- provide vital funds available to children from very poor families,
- provide a home and vital resources to orphans,
- give all girls and boys a free education including all the school fees, equipment and teaching
materials, school uniforms, and all the expenses needed, e. g. for travel to school,
- give to girls an additional training as a seamstress / tailor,
- offer to widows adequate help in all situations.

Children find protection in "Shining Stars Orphanage Faisalabad".
Latest project news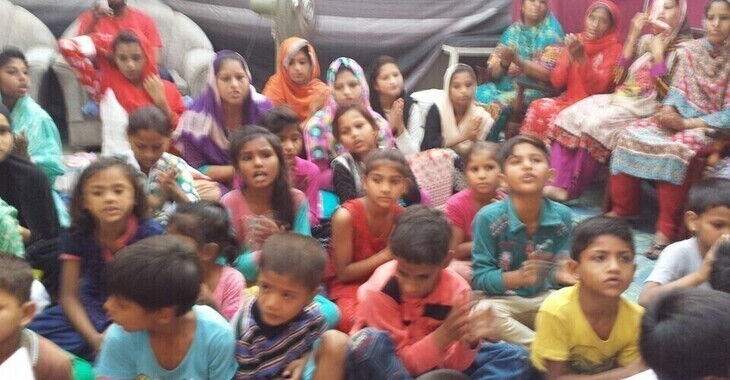 Abschied von betterplace.org + Neues Spendensammelkonto
Leider muss betterplace.org dieses Konto in 10 Tagen schliessen. Das tut uns allen sehr leid.
An dieser Stelle danke ich allen Mitarbeitern von betterplace.org fuer Ihr hervorragendes Engagement, diesen absolut perfekten Service und fuer die Super-Zusammenarbeit.

Wer darueber hinaus erfahren moechte wie es weitergeht mit dem jungen Ehepaar, den Waisenkindern und Witwen, den Mitarbeitern in Faisalabad, der darf mich gerne kontaktieren. 

Christine Margarete Hennig
cmhennig23@yahoo.com 

Auch werde ich weiterhin Spenden sammeln mit diesem Konto:

Reiner Hennig und Christine Margarete Hennig 
ING DibaKonto 5403753110BLZ 500 105 17IBAN: DE65500105175403753110BIC: INGDDEFFXXX

Für Zuwendungen über dieses Konto können keine Spendenbescheinigungen ausgestellt werden

HERZLICHEN DANK ALLEN SPENDERN UND INTERESSIERTEN!




continue reading
Contact
8 Ground Floor, 2 L-Block, Akbar Market, Kalma Chowk, Gulberg III
Lahore
Pakistan


Christine Margarete H.
New message