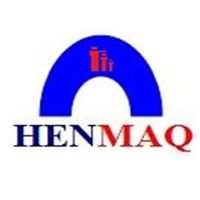 Henmaq Foundation
managed by M. Brookyln
About us
Henmaq Foundation is a grassroot foundation aiming at helping:

1. Most vulnerable children
2. Most vulnerable woman
3. Youth and vulnerable girls

1.Most vulnerable children

Henmaq foundation is a grassroot organisation aiming at helping the most vulnerable children in Tanzanian in northern city of Arusha, so far we have more than 50 children we are helping so that they can access quality  education through our small education facility in Nkoaranga meru dictrict in Arusha region. Most of these children lost their parents due to HIV/ AIDS and others come from the poorest families where their households can't afford even the basic needs while others are totally street children .
Contact
Nkoaranga Meru.
60110
Arusha
Tanzania


M. Brookyln
New message
Visit our website