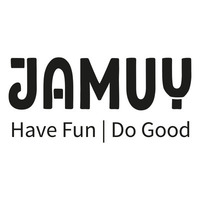 JAMUY
managed by Thomas B.
About us
JAMUY is an online community promoting short and fun activities which serve a good cause. Anyone living in or traveling to a location can now share and participate in Do-Good initiatives around the world. JAMUY is non-profit and its team of volunteers offer their time to help promote these activities and keep the platform fully free of charge for all its members. We see JAMUY as the reference guide for all fun and short activities with a socially beneficial purpose. Because everyone should be able to help, even with limited time availability.

More info under https://jamuy.sharetribe.com/en/infos/about
Contact
Rotlinstraße 43
60316
Frankfurt am main
Germany


Thomas B.
New message
Visit our website