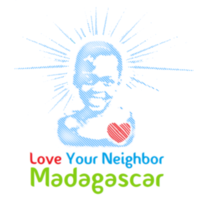 Love Your Neighbor Madagascar
managed by Livaniaina R.
About us
"Love Your Neighbor Madagascar" is a Malagasy Non-profit organisation."Love your neighbor" (Mark 12:31) is a powerful command to all mankind to become providers to those in need of an act of love. We believe that "LOVE makes a difference".
>>> WE AIM TO PROVIDE EDUCATION AND LIFE IMRPOVEMENT FOR STREET CHILDREN AND CHILDREN FROM LOW-INCOME COMMUNITIES.

Many malagasy street children and children from low-income communities wish to go and finish school but they do not have the means. OUR MAIN GOAL is to give them the opportunity to accomplish that dream, for a better future requires ambitious and educated people.

In parallel to that goal, we aim to preach the LOVE of God and to promote initiatives and projects of young leaders which aim to make a difference in the lives of people from low-income communities.

In long term vision, we aim to educate malagasy children and young to be able to create POSITIVE CHANGE in the community where they live and to be a RESPONSIBLE CITIZEN.
Latest project news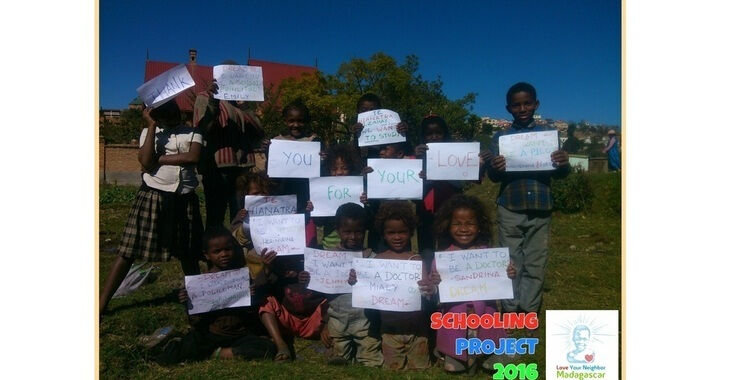 I triggered a payout for these needs:
We could not reach our goal for this project but fortunately we could make a local fundraising and we could raise funds for this school year. We will do our best locally for the next school years so that our beneficiaries can keep going to school so that, at least, they can finish their primary school level, and the requested donations will be part of the funds that will be dedicated to their next school years.
We are very thankful to the donors, thank you.
A donation amount of €25.00 was requested for the following needs:
Fund for last year in Primary School for 1 child €25.00
continue reading