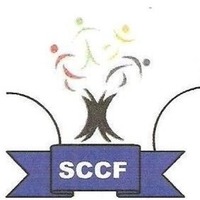 SID CHILD CARE FOUNDATION
managed by K. Isaac
About us
Sid Child Care Foundation (SCCF) was founded in 2010 and fully registered in December 2011 as a community based organization (CBO) in Kawempe urban City Council, Kampala Capital City Authority (KCCA). SCCF it's a non-partisan and non-profit making organization with its secretariat office at Kyebando Nsooba Urban Council, Kawempe Division. SCCF it is comprised of young and energetic men and women. The founder members are also a multidisciplinary team made of IT professionals, social scientist, professional teachers, counselors, religious leaders and community leaders. SID was registered with the major objectives of promoting information communication and technology, providing free formal education vocational training skills for youth and disadvantaged groups of people.

Vision:
To build up a strong institution for developing and supporting orphans, vulnerable children, youth and other people in need of care and protection through training, lobbying, advocacy, networking, fund raising, counseling and guidance.

Mission:
Working together for development of social and economic program of different
Communities through training, psycho-social support and creating income generating activities.