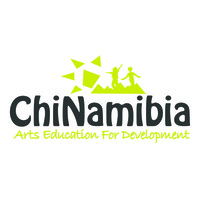 CHINAMIBIA ARTS EDUCATION FOR DEVELOPMENT
managed by K. Vetira
About us
ChiNamibia Arts Education for Development is an NGO founded in Namibia on the 10th January 2013.
Formed by graduates the College of the Arts who studied African Performing Arts.
ChiNamibia stands for Children of Namibia.
It was launched on 15th March 2013 by Directorate of Arts in the MYNSSC.
ChiNamibia develops, educates, empowers and creates awareness amongst the children and the youth through arts and culture on social issues and preparation for themed events.
To provide arts education for the development of our society through enriching children and the youth by giving them a platform to develop and express themselves through arts and culture and ensuring that arts can be an opportunity for job creation.