Dance Africa Foundation
managed by A. Tetteh
About us
Dance Africa Foundation, a leading youthful traditional music and dance Foundation based in Ghana, has declared its intention to develop traditional dance by organizing free training lessons for the youth and the less privilege.The group is noted for teaching in so many academic institutions and engaging international students who want to learn African cultural dancing.
Latest project news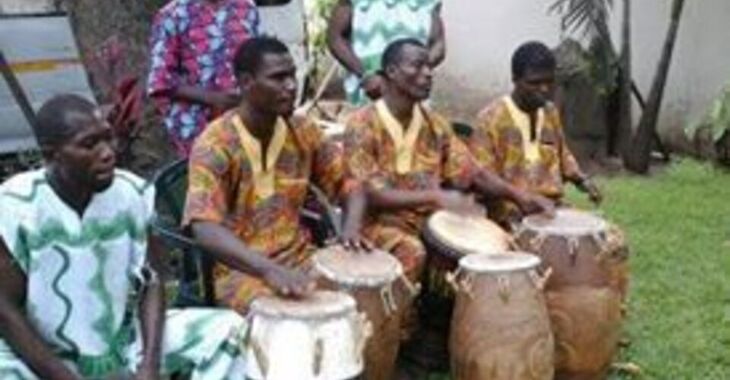 Giving a life a meaning
The Giving life a meaning Sponsorship Program was the pioneer project which was implemented in the year 2010 and is the foundation of the organization.

The core efforts of DAF is to give EVERY CHILD A TRAINING /SKILLS. This was inspired after founder; Abraham Paddy and some of the members came together to impact their skills to younger ones to get a better life..

, Mr.. Abraham learnt that kids are not giving the right education to be able to build their talent deposited in them so they team up to work in order to support kids and build a foundation train kids in requisite knowledge in music and dance and in handicraft.

Ms. Wilkins single-handedly went from junction to junction/compound to compound throughout his community pleading with parents to allow his team train kids interested in African music and dance..

Using his own personal savings to get children into the foundation, the giving alife a meaning program began to take shape and Dance Africa Foundation was formed.

continue reading