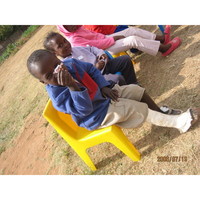 SENOTLOLO IN AFRICA
managed by t. monareng
About us
ABOUT S.I.A

Senotlolo in Africa (S.I.A) is a tribal area consisting of surrounded villages situated within the Midland of Bushbuckridge Municipality which falls under Ehlanzeni District in Mpumalanga province. Bushbuckridge is approximately 1h30 minutes from Nelspruit (mbombela). It is a big area which is divided in villages.

Its surrounding locations are Shatale, Dwarsloop, and College View. From statistics S.A (2014) census report for Bushbuckridge it is approximately that the population of Bushbuckridge is +_ 542 000 people of which 35% are believed to be HIV positive.

As the incident of HIV/AIDS increase, there are a growing number of grannies and child headed households emerging. Increasing numbers of households are afflicted by poverty due to loss of breadwinners of HIV/AIDS and families are absorbing the costs of caring for the sick.

VISION

The vision is to build a strong, productive, resilient, restoration, and health population in the Bohlabela region, wider communities and in doing so to serve as an effective community's model that can be duplicated throughout Africa.

MISSION

Senotlolo in Africa is a centre dedicated to providing care and support to the sick, orphaned, vulnerable and destitute in the wider communities, including those infected with and affected by HIV/AIDS. We are committed to improving the lives of those in our communities by addressing their physical, emotional and spiritual needs and by helping to them develop economic independence.

VALUES

 We are dedicated to principles of unconditional love compassion, patience and
 We promote community ownership of our work and self reliance.
 We believe in the worth and dignity of all patients.
 We encourage a holistic approach to care and support.
 We are aware of and sensitive to the local culture.
 We respect all people regardless of religion, race or culture.
 We have confidence in the potential and the power of our youth.



OBJECTIVES

 The early identification of orphaned and vulnerable children needing immediate intervention.
 To equip young people with knowledge and skills that will enable them to role model health lives, to uplift the communities, and to become economically independent. To this end, we support government employment initiatives that fit our mission.
 To provide palliative care, nursing support and access to health services through home visits to the sick, and to support government health initiatives.
 To foster a spirit of teamwork across the organization
 Where possible, to provide psychosocial support, food security, sanitary towels, secure housing, and access to education, or to provide services according to the needs of the child.
 To strategize all the structure of Senotlolo in Africa in order to enhance the quality of the service and carefully evaluate the Senotlolo Home Base Care project in order to give direction for future initiatives.


Senotlolo Home Base Care (SHBC) focused:

Patient Senotlolo Home Base Care is the mother of the all programs at SHBC because this was the main reason that brought senotlolo home base care into existence. The home base care programme now focuses on the following:

 To adopt schools:
 Crèches.
 Pre schools.
 Primary schools.
 Secondary schools.