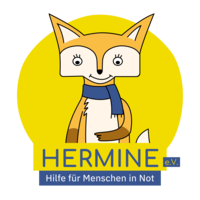 HERMINE e.V.
managed by Vera H.
About us
HERMINE e.V. - Help for People in Need - has its roots in "Mobile Refugee Relief", an initiative founded in October 2015 in the wake of the refugee movement. In 2016, Mobile Refugee Relief was registered as a non-profit association. Within two years, more than 20 relief trips and projects have been carried out.

In 2018, the activities were expanded to include the project "HERMINE", a warehouse and regular shipments of relief goods. This led to the renaming in 2020 to HERMINE e.V.

We work voluntarily, need-oriented and support people in emergency situations. The tasks we take on vary. Be it food supply, distribution of textile and hygiene articles or the establishment of long-term projects. By promoting a tolerant, humanitarian and solidary world view, we want to make people aware of their moral obligation towards all other humans.

Find out more at:
www.HERMINE.global

In 2019. HERMINE was awarded the Würzburg Peace Prize.
Latest project news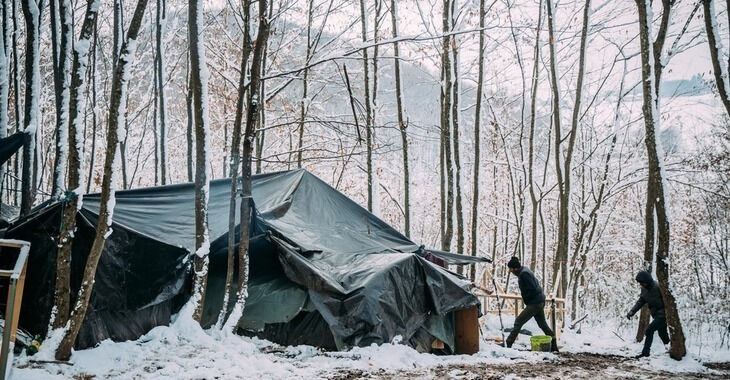 Wir haben 5.853,91 € Spendengelder erhalten
DANKE!
Dank Eurer Spendenbereitschaft konnten zwei unserer Teammitglieder unsere Partnerorganisation Collective Aid direkt vor Ort in Serbien mit rund 2.500€ sowie ihrer Wo-man-power unterstützen.
Besonders das Grenzgebiet zwischen Serbien und Ungarn ist stark von Versorgungsengpässen betroffen und wir sind sehr dankbar, dass wir mit Eurer Unterstützung einen wesentlichen Beitrag zur großartigen Arbeit von Collective Aid leisten konnten. Das Team versorgt Menschen auf der Flucht mit Lebensmitteln, Kleidung, Hygieneprodukten, Duschmöglichkeiten und einem Wäscheservice.

In konkrete Zahlen umgerechnet bedeuten Eure Spenden: 500 finanzierte Waschgänge Bereitstellen von Babynahrung, Hygieneprodukten und Lebensmitteln für die nächsten 4 Wochen  Ausstattung von rund 30 Menschen mit Winterkleidung
Außerdem steht ein Hilfstransport nach Belgrad mit 17 Paletten Kleidung in den Startlöchern (Kosten: ca. 2.000€).
Die Menschen in Serbien sind, wie so viele Menschen entlang der Balkanroute, eisigen Temperaturen, Grenzgewalt und menschenunwürdiger Behandlung ausgesetzt. Unsere Ehrenamtlichen befinden sich gerade auf dem Weg nach Bosnien, wo sie unsere dortigen Kooperationspartner*innen mit weiteren 2.500€ unterstützen werden.

Ca. 1.500€ werden wir an die NGO  "Grupa Granica" spenden, welche die Geflüchteten im polnisch-belarussischen Grenzgebiet mit Wasser, Lebensmitteln, Kleidung, Schlafsäcken und Zelten versorgt.

Daher bitten wir Euch nochmals um Eure Hilfe: Teilt unsere Spendenaktion mit Freund*innen, Bekannten und Verwandten!



continue reading