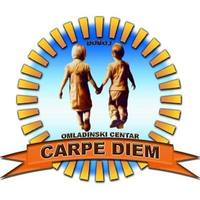 Youthcenter Carpe Diem
managed by В. Урбанов
About us
CARPE DIEM is an independent, nongovernmental and non-profit youth organization that is working on theterritory of municipality of Doboj, Republic of Srpska in Bosnia and Herzegovina.
We are working with young people regardless of their ethnical, social or economical background and our main goal is to improve their statusand foster their active role in society.
Since the beginning we started our work to answer on needs of youth who wanted to make alternative and educational activities.
Youth centre CARPE DIEM is an organization with mission to gather, animate and constantly improvedevelopment of youth through different activities, to get them closer to youth by media and to connect them with young people across country, region and beyond.