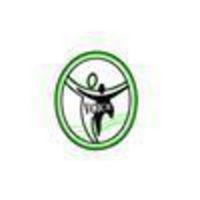 Volunteer Initiative for Community Empowerment
managed by Thomas M.
About us
Mandate:
Volunteer Initiative for Community Empowerment (VOICE) is a not-for-profit organisation committed to promoting life-changing interventions to benefit people relegated to marginal and extremely vulnerable positions.

History:
VOICE began in 2010 as a child support effort focusing on disadvantaged children. At the time, 42 orphans at Ibaako Village, in Ibulanku Sub-county, Iganga District, Uganda had dropped out of school and were living on the edge of survival. Their plight inevitably elicited a call to action by way of child support. Behind this noble cause were Thomas and Sarah who gave the disadvantaged children the much needed support.
In April 2013, the child support effort evolved into a registered non-governmental organization in the name Volunteer Initiative for Community Empowerment. Today, VOICE has expanded its operations to cover Akanabala-Bulanga, Namungalwe and Kawete Villages all located in Namungalwe Sub-county, Iganga District.

Areas of Work:
VOICE's focus areas of work are Water, Sanitation and Hygiene; Children's Rights; and Climate Change and Livelihoods.

Strategic Programme Goals:
1. To improve the health status through access to safe water, proper sanitation and promotion of safe hygiene practices in schools and underserved communities in Uganda;
2. To strengthen the mitigation and adaptive capacity of Ugandan communities living in climate change hot-spots; and
3. To empower the least privileged children in Uganda to reach their full potential.

Organisational Philosophy:
At the centre of VOICE's core values is the belief that the least privileged in society also deserve a life of dignity. Hence, as we execute our constitutional mandate, we are always inspired and driven by social conscience; a virtue that underpins our resolve to make the world a better place for the less fortunate.

Mission:
To foster sustainable positive change in the lives of under-served communities in Uganda by means of raising grassroots awareness, promotion of skills training and increasing people's access to the basic needs of life.

Vision:
"Communities with a Better Quality of Life."

Successes:
• Construction of 03 rainwater tanks (handwashing facilities) in 03 primary schools;
• Behavioural change among school-children as demonstrated by adoption of appropriate sanitation and hygiene practices;
• Reduction in the incidence of diarrhoea in the project schools; and
• Access to basic education by 250 orphans and other vulnerable children.