CIDS4KIDS
managed by C. RICH
About us
CIDS 4 KIDS is a Children Integrated Development Services (CIDS) project. CIDS 4 KIDS is tailored to meets the needs of vulnerable children and their community.
CIDS 4 KIDS project works to transform the lives of children affected by extreme poverty, hunger, illness, persecution, abuse, and neglect. Our projects focus on helping some of the most disadvantaged, socially excluded, vulnerable children and young people in Freetown and Port Loko district, Sierra Leone.
Latest project news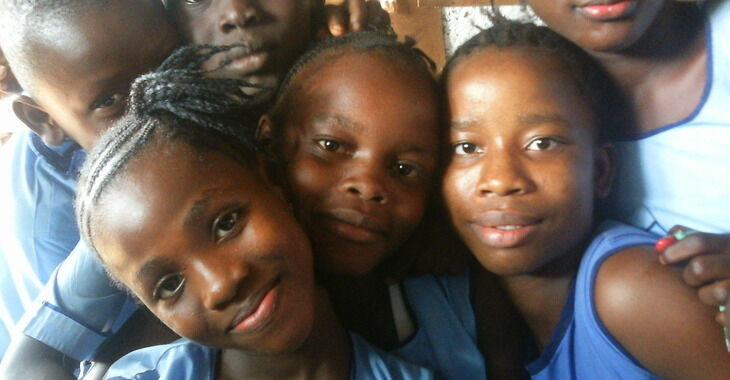 Für diese Bedarfe habe ich eine (Teil-)Auszahlung veranlasst:
The donations will be use to pay some of the  New Hope School teachers salary and purchase reading and writing materials for most of the needy children in the school.
PLEASE NOTE THAT THE ABOVE BANK DETAILS EARLIER GIVEN FOR THE TRANSFER ARE NOT CURRENTLY ACTIVE FOR RECEIVING MONEY, SO THEREFORE THE ORGANIZATION "CIDS4KIDS''  DECIDED TO NOW USE THE FOLLOWING ACCOUNT DETAILS FOR  RECEIVING THE TRANSFER. 
THE CORRESPONDENT  BANK::
COMMERZBANK, AG
FINANCIAL INSTITUTION
KAISERPLAIZ
60311 FRANKFURT AM MAIN
GERMANY
SWIFT CODE: COBADEFF
 BENEFICIARY ACCOUNT NAME: COLLINS FOREST RICH
 BENEFICIARY ACCOUNT  NUMBER :004009110954810183
 BANK NAME: UNION TRUST BANK LIMITED 
 KISSY FREETOWN SIERRA LEONE 
SWIFT CODE: UTBSSLFR
RECEIVING BANK ACCOUNT : 400884203100.
Es wurden 300,00 € Spendengelder für folgende Bedarfe beantragt:
Gehaelter fuer Lehrer 300,00 €
continue reading