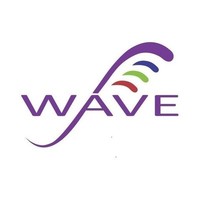 Women's Association for Voice and Empowerment
managed by Kalsoom H.
About us
Women's Association for Voice & Empowerment (WAVE) is a women-led non-governmental, non-profit organization established in 2012 by an energetic group of humanitarians, sociologist, social practitioners, educationists and development professionals. Founded in 2012, WAVE strives for social and economic empowerment of women. WAVE was registered in 2014 under the Societies Registration Act, XXI of 1860. WAVE has two core programs: Women's Economic Empowerment & Development (WEED) and Rights Improvement & Social Empowerment (RISE). Currently, WAVE has geographic coverage in three districts of the Punjab province namely Lahore, Nankana Sahib and Lodhran. Working towards empowering women economically and socially, WAVE is running three key interventions: in Nankana Sahib WAVE is assisting women through establishing 'Livelihood House' and linking them with market; in Lodhran WAVE is running a 'Women's Skill Development Center' in remote rural areas; and in Lahore WAVE is organizing women into groups for raising voice.

Vision
Women economically empowered and socially protected

Mission
Working towards women's economic and social uplift through skill development, market access, networking and advocacy.

Goal
The long term goal of WAVE is sustainable development through economic empowerment and awareness rising regarding basic human rights of marginalized communities to make them self-sustaining and self-reliant.

Following are the key objectives of the WAVE;
1. To empower women economically through enterprise development, skill trainings and market access.
2. To empower women socially through, awareness raising, mobilization, advocacy and organizing & networking.
3. To aware and sensitize stakeholders for achieving desirable conditions to women's empowerment.

Geographical Areas:
Lahore, District Nankana Sahib and Lodhran

Core Programs
WEED-Program (Women Economic Empowerment & Development)
Aiming at women's economic empowerment, WEED-Program strives to work with women for skill development, access to financial services and market linkages for income generation through establishing and operating women self-owned micro-enterprises. WEED is a holistic program which endeavors to foster economic well-being of women.

RISE-Program (Rights Improvement & Social Empowerment)
The RISE-Program of WAVE is primarily focused on women's social empowerment through awareness raising, raising voice and claiming rights. The RISE Program will challenge the negative attitudes and restrictive gender roles in the community, which limit the participation of women in markets and community services. In breaking down these barriers it will give women a greater chance of claiming leadership roles and having their voice heard in the community.

Organizing Groups
WAVE has organized women groups in UC Chung district Lahore. The goal of women groups are strengthened voice on women economic rights protection and justice and their economic and labor rights. 1000 women are educated on women economic and labor rights; women have effective leadership capacities and they are utilizing knowledge and learning in achieving economic justice; 20 groups of women are formed and organized and are addressing the issues of women.