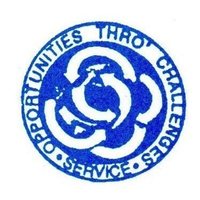 Society of Education Research for Village Improve
managed by P. R Chandrasekaran
About us
Society of Education Research for Village Improvement and Community Empowerment (SERVICE) is a registered non governmental organisation established in the year 1995.

SERVICE works in Karur and Namakkal Districts in Tamilnadu, India. We dedicated ourselves with various programs to work for the welfare of children and persons with disabilities with integrated community development approaches.

SERVICE is registered as a charity under Tamilnadu Societies Registration Act, 1975. SERVICE is also registered under Persons With Disabilities (Equal Opportunities, Protection of Rights and Full Participation) Act, 1995. SERVICE is an approved charity under Foreign Contribution and Regulation Act (FCRA), 1976.

SERVICE also runs a special school for the mentally challenged children in Namakkal called ANBALAYA where we cater their development through various developmental milestones.
Contact
Trichy Road
637002
Namakkal
India


P. R Chandrasekaran
New message
Visit our website