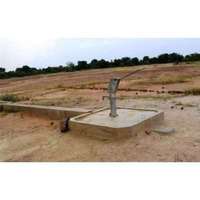 ASSOCIATION ENFANCE HEUREUSE
managed by A. ASSOCIATION ENFANCE HEUREUSE
About us
The action consisted of the construction of a drilling company whose
FARA village of 160 KM of OUAGADOUGOU and Happy Childhood Association are clients.

The action can be seen as a sequence of operations:

-the borehole with hand pump as main action;

-a land surface around the drill performed to ensure his safety;

-the symbolic reforestation 500 plants;

-The formation of a water committee to manage the waterhole, training
and equipment of two craftsmen repair pumps.



The village of Fara is requesting the action, and finance (6%) with AEH (94%). Happy childhood remains the technical advisor of the village in advocacy and technical option. The village must seek quotes, discuss with business, before it arrives on the desk of the Happy Childhood advisor.

The village and the Happy Childhood Association shall monitor the implementation on the ground. The village population physically involved in the work.

A company is responsible for carrying out the drilling and installing the pump, another company was responsible for planning surface, and a third has trained repairmen.

All the equipment work was followed by an independent auditor.

Each partner has signed a tripartite contract between itself, the village Happy Childhood. These contracts covered by the administration, determine the conditions of each engagement.
Contact
29.191
OUAGADOUGOU
Burkina Faso


A. ASSOCIATION ENFANCE HEUREUSE
New message
Visit our website