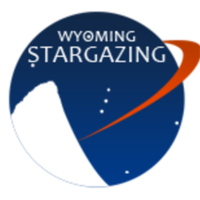 Wyoming Stargazing
managed by S. Singer
About us
Wyoming Stargazing is a 501(c)3 nonprofit organization based in Jackson Wyoming that is dedicated to inspiring and educating through Wyoming's extraordinary skies. Our vision to is build a public observatory and planetarium in Jackson Hole. We currently facilitate public and private stargazing programs as well as other astronomy presentations in Jackson Hole and the surrounding area. Wyoming Stargazing was founded in 2013 by Jackson Hole resident, Dr. Samuel Singer. Samuel received his PhD in Science Education from the University of Wyoming in Laramie. He founded the organization as a way to further his passion for helping others "explore the extraordinary in the ordinary." After building two telescopes and establishing a small astronomical observatory at Hampshire College as part of his bachelor's degree in physics and astronomy, Samuel went on to be recognized by NASA for an astronomy lesson plan he wrote and to build a second small observatory for the Teton Science Schools in Jackson Hole, where he now lives.

From our own personal experience, we know that the study and practice of astronomy has the potential to inspire and motivate learners to explore science and the arts. We further believe that the "wow factor" of astronomy is one of the factors behind that increased enthusiasm for learning. We think that by offering opportunities to learn about astronomy, to learn how to use telescopes and other astronomical tools, as well as to learn how to build telescopes, people will develop confidence and ownership of their learning.

We intend to reach out to both the many millions of visitors who come through Jackson Hole every year, as well as to local residents. We are particularly interested in promoting nighttime family programming and in assisting our local school districts in promoting scientific literacy. We intend to provide engaging, entertaining, and educational programs that build on the already extraordinary outdoor programs that exist in Jackson Hole. We hope that tourists leave our programs with a stronger sense of what makes Jackson Hole an amazing place; we hope that local residents will look up more often to enjoy the incredible resource we have above our heads; we hope that we can build awareness around the problems associated with light pollution and work towards its reduction in Jackson, in the US, and around the world.
Contact
810C Powderhorn Lane
83001
Jackson
USA


S. Singer
New message
Visit our website