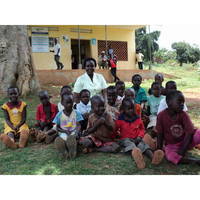 MAMA SOLUTIONS YOUTH ASSOCIATION
managed by Clare L.
About us
Mama Solutions Youth Association is a local community based organization (CBO) aimed at improving the lives of the people in Mukono district in order to promote self –supporting and sustainable families and communities.
Mama Solutions youth Association has been active in Mukono assisting in programs that uplift the impoverished women and communities come out of their economic poverty traps. Until recent, Mama Solution's food production activities have been focused on improving the lives of the pregnant/ mothers, children and the aged and offering support to the community. However, Mama Solutions felt like the horrific ignorance in nutritious foods crisis among women deserved more attention.
To achieve a sustainable care for Women, Mama solutions has built capacity in many communities through facilitating focused programs which strengthen the traditional culture of compassionate watch care in women, children and the aged and provide renewed hope. We have:-
• Mobilized and managed community resources which have brought up opportunities for community members to start up self-sustaining activities.
• Created and sustained the awareness food production through provision of community trainings to the community members.
• Taught food production skills to Women in the prevention of poor feeding methods, change of behavior and other programs through the involvement of community leaders in the prevention of poverty in Mukono District.