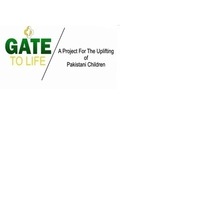 Project Gate to Life
managed by M. Salik
About us
Gate to Life

1. Executive Summary

This is an upliftment and care program for orphans and other vulnerable children. Our current focus is on children in the Youhanabad Colony, Lahore in Pakistan, a large Christian colony consisting of approximately 0.3 million Christians. Unfortunately the conditions wherein these Christians are living are miserable. 99% of them are living a life of poverty. When children become orphaned, relatives can mostly not take the responsibility of these children (mainly due to their own poverty) leaving children homeless to fend for themselves. In some cases relatives might provide shelter only, leaving young children to seek employment in areas where they are taken advantage of, working long hours for very little compensation, often introduced to drugs and other addictions, and often abused.

We have seen many such children, and God has led us to take care of these children, providing them with love, food, shelter and parental guidance in a warm, homely and caring environment.

Our vision is to take orphans in, to provide and prepare them, and send them out as leaders.

To take them in is to save them from the world (saving them from harm and from evil)
To provide means all provision: Physical needs as well as physiological needs;
To prepare means to prepare them educationally, morally, spiritually and physiologically
To send them out as leaders means God will use them as an instrument in His hands to impact their communities, societies, cultures and the world.

Our project is based on the Benjamin model where Christian principals are applied to focus first on emotional healing of the children and then train, prepare and equip them to become leaders with integrity and responsibility.

1.1. Objectives

Our main objectives are to:

To help the helpless orphan children by bringing them into "Gate to Life house"
To save orphaned children from child labor, human trafficking, addictions, moral and physical abuse.
To care for these children with affection
To educate, train and equip them for a better future as responsible citizens
To contribute to the welfare of humanity through serving

1.2. Mission

The mission of Gate to Life is the pursue of the following:

Home
Create family-like homes which will become home to the orphans and other vulnerable children, where they can live under responsible and loving adult supervision and are cared for body, soul and spirit.

Caretakers
our key focus is on the training and empowerment of the caretaker. The caretaker will be optimally developed to take quality care of the children – body, soul and spirit. A unique training syllabus is used throughout to equip the caretaker for this.

Program
utilizing this uniquely developed program to heal and develop these children. We further strive to develop the child's intellectual, social, motor and communication skills working toward complete healing and character building.

Management
Maintain a transparent, servant leadership style focused on building strong character by leading through example.

1.3. Keys to Success

Establish a strong network of prayer support from friends and from the church.
Create family-like homes for the children where they can feel loved and safe.
Establish a strong network of support within the local community.
Establish strong relationships with the local schools in order to gain their support.
Establish an effective training and equipping program for caretakers that will increase their abilities.
Find Volunteers to help with the project in various ways.

1.4. Background

I am Mugheez Salik. I am 30 years old. I am a born-again Christian and accepted Jesus Christ as my savior when I was 24 years old. Before that I was working in Sunday school, choir and youth ministry as a nominal Christian. My true conversion happened when God spoke to me and called me to serve Him and lead His people. Since that time I have been serving God as pastor.

I was born and grew up amongst these vulnerable children. I have seen many children who lost their identity, got addicted, misused, raped, abused or put into labor in that part of the world. God gave me sensitivity and urge to feel their pain. I have asked the Lord to use me for this cause till the end of my life. Working amongst children and for children is my true passion, and through my work as teacher and working with youth as pastor, I have already started my ministry amongst orphans.

To support my family and my ministry, I teach children and young students. I have been a teacher for the last 15 years. In this time God has invited me to get to know children, their behavior, needs and issues. I now have the opportunity to care for orphans in my area and I realized that I am sensitive to their needs. God urged me to stand up for them.

2. Organisation Details

Name of the Project: Gate to Life Orphanage

Nature of the Project: Gate to Life is an upliftment program for orphans and other vulnerable children by bringing them into our homes and meeting their unmet physical, emotional and spiritual needs.

Contact Person: Mugheez Salik & Mrs. Nayaab Mugheez

Contact Numbers: 0092 – 3244565460

Email Address: glgm2013@gmail.com

Physical Addresses:
H no 8, ST no 9, BLOCK "B" Youhanabad Colony Ferozepur road, Lahore
Bank Details:

Muslim Commercial Bank (MCB)

Account Title:Mugheez Salik

IBAN: PK22MUCB 0566687491000914

Area of Operation: Youhanabad Colony, Ferozepur road, Lahore

3. Organisation Structure

Gate to Life will be managed by Mugheez Salik & Mrs Nayaab Mugheez. We handle the overall responsibility of Gate to Life. The children in the house will be cared for by a caretaker. The Caretaker will be a lady of around 40 years old and could be a widow or single lady. We will make further use of Teachers, Pastors / Ministers, Trainers, Skill trainers, and other volunteers. We trust that the teachers & trainers will get involved as partners and move in alongside us, as it is not financially sustainable to place all these positions on the pay-roll.

The house will accommodate 7 children. We will accommodate boys in a boy's house and girls in the girl's house. 7 Children in each house with 2 adults taking care of them. It is our aim to open 2 houses by June 2015. One for boys and one for girls.

The children will be brought to us through churches and community organizations, as well as through individual referrals. Children who are rejected, orphans, and children from the poorest, drug addicted or other adversely affected families will be helped. Admission will be given to the children where the needs are the biggest.

The children will remain with us until they complete high school. At this stage they will be around 18 years old and will be ready to go to college. Our Girls will be referred to Adult Girls Hostels, they will be encourage to continue their studies, or they will be helped to get admission in practical causes, like teaching, banking or nursing. Boys will have to find their own accommodation; they will have to start with some job in order to support their studies. The will be encouraged and supported morally to run their lives and if necessary boys or girls will get more support if they need it. They remain our children.

At this stage when our children go to college we will invite new applications, and new admissions will take place.

4. The Environment

The reason why so many children in the world are vulnerable today can partially be blamed on a generation of societies that do not want to get involved. A further cause of the high instance of vulnerable and destitute children is countrywide poverty. In a breakdown of economy such as is seen worldwide at the moment, families and communities tend to focus inward, purely in order to survive themselves. This leaves those that are destitute even more vulnerable.

We realize that one of our challenges will be to get the support from the community to ensure the success of the Gate to Life project in the long run. Trustworthy, like-minded community members will be invited by us to share in the vision. We will make this a constant point of prayer that we might get support and involvement from trustworthy people. We believe that the community will be positive and supportive of this venture, as the house is for the betterment of the community. We envisage community involvement on the following levels:

Volunteers – for certain tasks and roles
Prayer Group
Moral Encouragement
Security against those trying to harm the children.

We believe the children will come back into the community once they are grown up, and serve the community in many ways. We believe that God will prepare end-time leader in those houses, those leaders will come back to become Godly leaders in the community.

5. The Program

Gate to Life offers a complete program to re-build the lives of abused and vulnerable children. The program provides for the following:

Safe family-like homes which can provide for a stable environment.
Good quality schooling and extra academic classes to allow children to catch up to their peers
Three meals daily
Clothing and medication
Counseling, emotional support and healing guidance. Weekly group work with the children to help their development and healing.
Leadership coaching and development
Development of essential life skills
Weekend activities such as camping and visits to public attractions
Sunday church where leadership within smaller groups is cultivated
Weekly training and development of the caretakers
English classes and literacy training where needed for caretakers

5.1 Key Principles

Key principles that form the basis of the program are as follows:

The care for children will always be in line with the prescriptions of legislation and government officials. There is regular communication with government welfare officials and they have free access to the facilities and the children for inspections.
The language of communication will be the children's first language and the caretakers in each house are selected so that they can speak the children's' first language. The child will therefore never be alienated from his or her language and culture. All training material has been translated into Urdu. Children will be encouraged to develop an understanding of English as a second language.
There is a big focus on leadership and responsibility throughout the program which is cultivated through aspects such as daily chores, their handling of pocket money, the allocation of donated clothes and toys as well as the way they conduct themselves in smaller group context.
Parents of these children will always have access to visit them according to the prescribed hours and we will always encourage good relations between parents and child.

6. Strategy and Implementation Summary
6.1 Short Term Goals

Our short term goals are centered around the establishment of our first children's home: By the end of the first year (June2015) we would like to have one house (leased) to accommodate 7 girls, aged between 6 and 11 years old, along with 2 trained female caretakers. We want to get to the position where we have a house equipped with all the urgent needs and the resources to manage the house.

The steps we will take to achieve these goals are as follows:

Start a focused prayer group
Find Suitable Caretakers
Find a suitable house that can be used as first home for the children
Build relationships within the community
Find children for the house
Prepare the house for the children
Pray and Trust God for every step of the process.

Our needs to fulfill these goals:

GOD We cannot do this without Him
Prayer Team
Caretakers
House to Rent
Furniture & household items
Children
Finance

6.2 Long Term Goals

Our Long term goals are centered around the total vision and the roll-out of the vision:

Our long term goal is to establish and own two buildings. One housing 30 Boys and one housing 30 girls.
In ten years some of our children will be grown men and women. In them we would like to see serving hearts, full of compassion to impact their surroundings.
Our own buses

The steps we will take to achieve these goals:

Regular committed prayer
Establishment of prayer teams
Seeking God in every decision. Stewardship is of utmost importance with these long term decisions.

Strategy:

During 2014 & 2015 we will train project managers & caretakers
Lease the first property and admit 7 girls
During year 2 we will stabilize
During year 3 we will lease the second building for boys and admit 7 boys
Thereafter we will be seeking to buy and prepare our own buildings at 1 per year.
New prayer partners should be raised up constantly.

6.3 Milestones

We would like to achieve the following milestones in order to open our doors in October:

Meeting with board members regarding the project
Meeting with the management of other organizations who are running orphanages
Research, comply to and finalize legal and statutory procedures
Preparing local prayer group as God sends devoted intercessors
Empowering Nayaab as project manager
Finding Godly caretakers
Training and skills development of the caretakers
Soft Launch – bringing orphaned girls into our home to prepare us for the work that is lying ahead
Meeting with house owners for possible lease / rental of a home
Preparing the first home for girls
Do SWOT analysis and complete by November
Hard Launch 1st week of January 2015 Taking admissions
Running the house by implementing the Benjamin operational model.
Contact
House No 8 St No 9 Block B Youhanabad colony feroze pur road Lahore,Pakistan
Lahore
Pakistan

M. Salik
New message
Visit our website