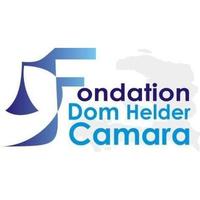 Prosnel ALTIDOR
managed by F. Altidor
About us
The Dom Helder Camara Foundation (FDHC) is a foundation of very recent birth. We only have the recognition of the municipality in the area where the foundation directs its activities (Port-Salut in southern Haiti) and this in July 2013. But for a long time we work in anonymity.

The purpose of the foundation:

- Search for scholarships to help young and poor children of southern Haiti, especially, those who are in the area of Port-salut. We are working in all of the levels of education (primary, secondary, university). So we want to provide expertise at all levels, need to create minds emancipated, independent and equipped with critical thinking, and to create professional to raise the level of development of Haiti and to diminish the suffering of the Haitian people;

- Participate in the fight for the respect of human rights and human dignity in Haiti;

- Do everything in order help Haitians men and women to live in dignity of sons and daughters of God (also trying to build houses for the neediest).