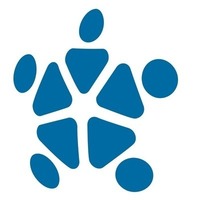 zusammen leben e.V.
managed by L. Lorena
About us
The association zusammen leben e.V. opens up spaces of civic encounter in which to dismantle prejudice, to meet together, and to build a common ground for understanding. Central to their goal is the encouragement of long-lasting solidarity as the basis for peaceful coexistence.
Zusammen leben is based on a central human need: the desire to belong. The association creates spaces dedicated to communal encounters, in which people from different backgrounds can forge lasting connections; whether on the stage, in the garden, or in the café. In these spaces, self-empowerment and active social participation can take place. www.zlev.de
Latest project news
Wir haben 200,00 € Spendengelder erhalten
Wir verwenden das gespendete Geld, um das vom 7.-13. Juni 2021 stattgefundene "Dear White People..." Festival zu refinanzieren. Sollten unsere Fördermittel nach der Überprüfung unserer Arbeit doch noch freigegeben werden, werden wir das Geld gemäß der Satzung von zusammen leben e.V. ausgeben.
continue reading