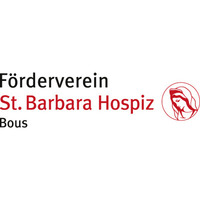 Förderverein St. Barbara Hospiz Bous
managed by Sabrina Kraß
About us
The Association of St. Barbara hospice Bous is a registered non-profit association. It supports the hospice for the care of severely ill and dying people and their relatives. The services includes, among other professional services, palliative care, medical care and pain therapy. The St. Barbara hospice Bous has set itself the goal of enabling a dignified, loving and spiritual accompanied last period of life for their guests.
Latest project news
Wir haben 708,25 € Spendengelder erhalten
Die Gelder wurden für verschiedene Neuanschaffungen im St. Barbara Hospiz verwendet, die das Personal bei der Begleitung von Schwerstkranken und Sterbenden in ihrer letzten Lebensphase unterstützen.
continue reading