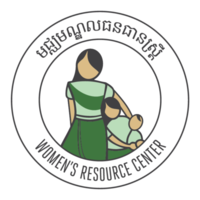 Women's Resource Center, Cambodia
managed by P. Khim
About us
Women's Resource Center believes that providing Cambodian women with access to information and knowledge is the most effective method of self-empowerment. These empowered women can then stand up and lead themselves out of the vicious cycle of poverty that is often presented before them.

First and foremost, we are a drop-in center where local women can safely ask questions regarding any aspect of their life and their children's lives. Our trained staff use support services techniques and counseling skills to assist these women to best approach their unique situation.

Through our free education workshops on topics such as women's health, women's rights, domestic violence, positive parenting and financial empowerment, we're able to help women gain the skills and confidence they need to change their lives for the better.
Contact
Trapheang Ses Village, Sangkat Kok Chork
Siem Reap
Cambodia

P. Khim
New message
Visit our website