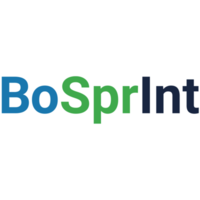 BoSprInt e.V.
managed by E. Wessler
About us
The concern of BoSprInt is to raise funds and find sponsors and supporters to allow the Bochum counseling centers the use of language and integration averaging, because for them there is no money available. BoSprInt eV, the funds raised funds to initiatives, counseling centers and organizations are available to provide in this way for understanding.

For people who need assistance in psycho-social or medical issues and problem areas, in Bochum is a wide range of counseling services, self-help groups and organizations available that provides professional and qualified support. But what if the clients speak insufficiently or no German?

A situation with the counseling centers are repeatedly confronted. Frequently have family members - sometimes their own children - in difficult and sensitive situations translate and are therefore overwhelmed linguistically and emotionally limitless. Advice, assistance, support, or therapies can be offered in the usual quality so often.

In order to overcome language and cultural barriers, migrants are trained as language and integration mediators. This language and integration mediators (Sprint) work mainly in the psycho-social and medical field. They are native speakers, familiar with the culture of the different countries of origin and have due to the extensive training on medical, psychosocial and legal knowledge.

Your donation helps to break down in difficult life language and cultural barriers and to enable the affected people the help and support that they need. Your membership helps people affected directly!