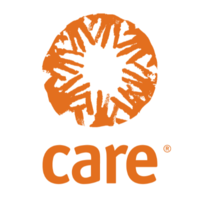 CARE Deutschland e.V.
managed by Vita Möller
About us
Founded in 1945, CARE is a leading humanitarian organization fighting global poverty and providing lifesaving assistance in emergencies. CARE places special focus on working alongside poor girls and women because, equipped with the proper resources, they have the power to help lift whole families and entire communities out of poverty.
Last year, CARE worked in 90 countries around the world to assist more than 72 million people improve basic health and education, fight hunger, increase access to clean water and sanitation, expand economic opportunity, confront climate change, and recover from disasters.
Latest project news
Erdbeben in der Türkei und Syrien
Liebe Spender:innen,

gleich zwei heftige Erdbeben erschütterten heute Morgen den Südosten der Türkei und den Nordwesten Syriens. Hunderte Menschen sind dabei ums Leben gekommen. Im Erdbebengebiet verschlechtert sich die Lage rasant.

CARE-Helfer:innen bewerten die Lage und bereiten sich darauf vor, den Menschen vor Ort zu helfen.

Unser Mitarbeiter Rami Araban befindet sich aktuell in Gaziantep und berichtet:
"Es war sehr beängstigend und hat einfach nicht aufgehört. Ich dachte, dass die ganze Stadt zusammenstürzt. Aktuell habe ich nur noch 13 Prozent Akku, es gibt kein Wasser und wir stehen bei Minusgraden im Schnee draußen. Die Menschen weinen. Alle haben Angst. Für Kinder und ältere Menschen ist die Situation besonders schwer. Die Nachbeben sind sehr heftig und alle befürchten, dass das nächste Gebäude einstürzt, deswegen traut sich niemand rein".

Die Betroffenen benötigen dringend humanitäre Hilfe. Zu den am dringendsten benötigten Gütern gehören Lebensmittel, Wasser, Decken, Unterkünfte, Hygiene- und Gesundheitsartikel.  
continue reading