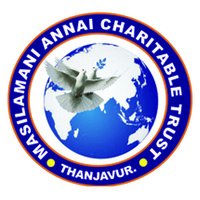 Masilamani Annai Charitable Trust
managed by Selvaraj S.
About us
Masila Annai Charitable Trust is a non profit organization working for the development of oppressed rural poor, children and disable people from rural areas since 2007. We have achieved commendable success and achievement over this period. However, we still see the complex and daunting problems of our state and feel that we are far behind in achieving the objectives of eradicating poverty, exploitation, illiteracy etc., and to establish a society based on the values of equality, justice, democracy and brotherhood.
Contact
2nd Street, Jamal Husain Nagar Nanjikottai Thanjavur
613006
Thanjavur
India


Selvaraj S.
New message
Visit our website