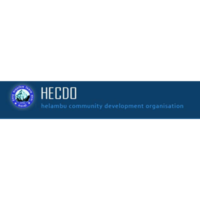 Helambu Community Development Organisation - HECDO
managed by D. Haeberlé
About us
The Helambu Community Development Organisation (HECDO) is a Nepalese registered non-profit NGO founded in 2012. Its goal is to promote women-led community development in the rural Helambu Region of Sindhupalchok district (covering the Helambu, Mahankal, Palchowk, Ichowk and Kiyul VDCs).

The context before the earthquake:

Virtually forgotten by central government for 17 years, the remote Helambu area of Sindhupalchok district was already among the poorest in Nepal. Lacking basic infrastructure and services, the locals were barely surviving on subsistence farming, and the youth were leaving.

Foreign development projects have yet to improve people's lives, their top-down design and poor local integration leaving them vulnerable to corruption and graft. (complete analysis of regional challenges: http://www.hecdo.org/sindhupalchwok_caren.pdf)

HECDO was created by Helambu locals in 2012 to address these issues by fostering development for the villagers by the villagers. By supporting local development initiatives, it brings the hope that the vicious circle of increasing poverty and rural depopulation can be broken.

HECDO's Objectives are:

--- To make available necessary knowledge, science, technology and skill with inspiring towards organic agriculture system to farmer, farmer group, farm, cooperative and community organisations.
--- To make available community service for the protection, promotion, sale, distribution and export various types of crops, vegetables and fruits, including medico plant and herbs with using agriculture technology.
--- To work relating to environment protection, land erosion control and increase fertility.
--- To conduct awareness programme on community education and health, human rights, peace, development and democracy.
--- To conduct study, research and training on subject relating to the objectives of the organisation within the country and abroad.
--- To conduct other activities relating to the aforementioned objectives.

Since the April 25 earthquake:

Central coordination of relief efforts has failed, with most foreign donors not trusting the government's ability to organise and set priorities. For example, we have witnessed that despite millions spent on disaster preparation, there are in fact no established channels and mechanisms in place to reach the needy and properly distribute relief services. Relief funds and materials are being delayed, diverted or misused on an alarming scale.The fact that there have been no local government elections for close to two decades only makes things worse.

As a result, the villages/communities are now challenged to build their own capacities to mobilise/accept funds and resources and utilise them collectively, effectively and transparently.
As the only functioning local NGO in the five VDCs where it operates, HECDO was immediately active filling the void, providing and coordinating emergency relief on the ground.

HECDO created a special body, the HECDO Relief and Rehabilitation Committee (HRRC) to:
--- ensure that emergency relief priorities are set efficiently and apolitically
--- collect funds for developmentally-integrated relief projects
--- oversee transparency and accountability

The scale and variety of challenges facing HECDO's HRRC is enormous. It is trying to coordinate and support relief efforts while upholding its key objectives (see above). Below is a partial list of issues it it dealing with.

Building temporary shelter for families that lasts 3 years

Tents and plastic cannot withstand the Nepalese monsoon. The most immediate need is dissemination of designs and expertise to support families in building their own viable temporary shelters constructed with locally available materials. Not all families will be able to benefit from this in the short term.

Building sustainable livelihoods - Process support

Local economies that were suffering before the disaster are now shattered. HECDO will accompany villagers in 5 VDCs through the process of organising themselves to build viable livelihoods based on sustainable biological agro-forestry initiatives.


Building sustainable livelihoods -Training

HECDO aims to provide training to villagers, whether on local leadership development, sanitation or agro-forestry business models. By providing the fishing rod rather than the fish, ownership and sustainability are ensured.

Relocating Villages - Environmental Conservation

12 high mountain Helambu Villages will have to be completely relocated. There is a brief opportunity to influence this process with expert input to ensure that implementation of replacement villages adheres to ecco-community best practise.

Food Sovereignty - Material support and training

HECDO is partnering with specialised organisations to provide local organic seeds to families whose crops or seed stores have been destroyed by the earthquake/landslides. This is the first step in a larger scheme of income generation through organic farming micro-business development.

Community Centers - HECDO's idea to make a big difference

The one project that feeds into all the above is the creation of local Community Centers in each VDC. In the short term, the centers will provide:

emergency shelter for those without houses, and in case of future disasters
meeting facilities to support information, education, training, consulting and community organisation, cultural and recreational activities
storage for agricultural seeds and equipment

As the hub of communal activity, the center's future equipment, facilities and services will include:

a community library with audio-video/documentary and computers with Internet as a community learning/training center on issues of health, education, agriculture, forestry, environmental conservation and adaptation with climate change, sustainability, etc.;
seed banks with agricultural tools and a laboratory for regular advice and support by technicians/expert(s);
primary health care service to be run by volunteers and medical assistants as necessary;
cooling and storage for collection and commercialisation of local products from dairy to meat and the widely available but wasted wild fruits and herbs and other underused fruits and vegetables; and
cooperative market for access to daily supplies as well as outside trade.

HECDO is setting up a management sub-committee in each VDC to build, own and operate their community centre. The Community Centers will be built with the maximum local expertise and resources. The process of building them will empower the villagers to collectively cooperate to not only survive this catastrophe but to thrive. The many activities housed in the center will make them central to the community's ongoing self-directed development.


See the project description for more details and to make a donation.

More Information on pre-earthquake projects can be found on the HECDO website at : http://www.hecdo.org/index.php Though you should understand that website maintenance is currently a low priority in Nepal.

This project is supported by the gut.org gA, Berlin.
Latest project news
Project Closure and Re-allocation of Funds
Dear TWT3 friends, and other Nepal project supporters,

It is with a certain amount of sadness that I am writing to let you know of the cancellation of the Betterplace.org Helambu Commuity Center Project. 

In the immediate aftermath of the earthquake, HECDO received a lot of support from the Hubl field, support which was converted into much needed emergency supplies. We then came up together with the idea of building the Helambu Community Center, to which you donated. It which was to serve as a hub for sustainable commerce, emmancipatory training, community activity and earthquake relief. Betterplace.org was chosen to collect your donations, so as to be able to provide tax receipts and collect further donations. 

Unfortunately, after an extended period of trying to move things forward, I have had to conclude that the project – and HECDO – are no longer viable vehicles for development investment.  This is because – as a delayed consequence of the earthquake - the three key Nepalese collaborators who were my guarantee that the programme would meet high standards of integrity and community involvement have through sheer necessity all ceased giving their time and had to focus on looking after their personal and familial priorities.

 ·             Gopal Chintan, the brilliant lawyer who was working pro-bono, had to return full-time to his job in Pokhara.
 ·             Binod turned away from community leadership to rebuild his home and business.
·             Laxmi, our beloved community organiser, has gone into local politics.

The fortuitous combination of these three forces of nature was key to the early HECDO successes. I would like to thank them once again for all the did. Without them – and their ability to organise otherwise chaotic local actors towards meeting basic funding requirements – HECDO could never have achieved so much. Indeed, without them HECDO has basically collapsed and no further development projects are possible. 

Over the last three years HECDO has slowly unravelled. After two frustrating visits to the field, I met lots of good-willed people in need, but had to conclude that there is no-ne who can move the project forward locally and guarantee project pertinence for local communities. Also there is nobody locally that I might entrust with the finances, or with delicate task of steering such a complex project through to a successful conclusion.

Rest assured, not one euro was lost or misspent. Your donations were sitting in Berlin at Betterplace.org all this time, and the nice people at Betterplace have been very patient in allowing me time I needed to see if the project could be salvaged, as the donations were not returnable. 

Once I determined the project was not viable, according to Betterplace.org rules they are entitled to acquire the donations and reallocate them to the project of their choice. They were very understanding and gave me the opportunity to propose an alternative destination on their platform. In the end they accepted my choice to re-allocate the funds to a new project that I feel meets many of the same objectives (community development; emancipation of women, fighting rural poverty and exodus) as the original.

Perhaps most importantly, the new project is administered by an organisation known to many in the Hübl field: Kira Kay's Hands with Hands. They have a long and successful track record of development and educational work in Nepal, and Kira is involved in overseeing it in Nepal many months every year. That is a commitment I cannot make.
 
Information about Hands with Hands can be found here :https://www.handswithhands.com/  , and information about the specific project (micro-financing of rural village women) can be found here:
https://www.betterplace.org/en/projects/69914-empowering-village-women-in-nepal. 

https://betterplace-assets.betterplace.org/uploads/project/image/000/029/695/205966/limit_600x450_image.jpg


I hope that you are not too disappointed by this outcome and feel positive about the new destination of your donations. Hands with hands has been in Nepal since 2001, and they have been piloting micro-financing schemes for 3 years now. They know what they are doing. 
Though I wish we could have continued supporting the development of the earthquake-struck Helambu region, I gave priority to integrity and reliability over geography when redirecting your donations. Kira's project ethos is the same as that of the original project: all monies go straight to the project beneficiairies, everybody else is pro bono and cover their own costs, government and politics are not involved.  
I trust they will produce very good results and report on outcomes. Please direct any enquiries about the project through its project page, or to Hands with Hands. 

With love and gratitude,
Daniel



continue reading
Contact
Ward #3
44600
Sindhulpalchowk, Palchowk VDC
Nepal


D. Haeberlé
New message
Visit our website