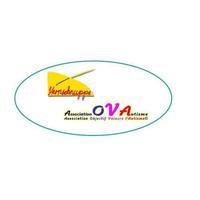 OVA & Sternschnuppe
managed by Colt Telecom Services AG .
About us
OVA

OVA association Objectif Vaincre l'Autisme - OVA helps children with autism to get educated. As there is no known cause for autism, there is no known cure. Yet scientists are optimistic that a breakthrough in fully comprehending the neurobiological causes of autism might be made in the next ten years.

In the meantime, effective treatments do exist, and with them all children with autism can learn and move towards a brighter future. Experiencing these accomplishments brings a tremendous sense of joy and empowerment to the child and the family. What was first viewed as a tragic disability can be changed into an appreciation of what makes these children different.

------------------------------------------------------------------------------------------------------------------

Sternschnuppe

This organization fulfills children with a disease, handicap or bad accident wishes. For a child whose wish is about to be granted, the pain and discomfort of the illness and often harsh treatment regimens somehow become more bearable.

For many, the excitement of planning and anticipating their dream has a dramatic effect on their healing. These courageous youngsters often experience a renewed sense of energy and hope as they see a different kind of light at the end of the tunnel. So please be part of it!
Contact
Avenue du Mont-Blanc 13
1196
Gland
Switzerland


Colt Telecom Services AG .
New message
Visit our website