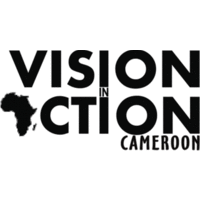 Vision In Action Cameroon
managed by peeters f.
About us
Vision in Action Cameroon (VIAC) was initiated by Peter Fongeh on August 26th, 2002 as a Youth Development Club carrying out skills training for youths. On 7th June 2007, it transformed into a youth led, youth focused common initiative group. In November 2014, it was registered as any Association with the Corporate Affairs Commission at the senior divisional office south west region of Cameroon as a youth led, youth focused community based organization.
VIAC is dedicated to developing and empowering young people between the ages of 10 and 25 years through information and skills training to make informed choices grow into self-actualized adults capable of contributing towards a better society. We engage young people to take action on issues that they are passionate about. We conceptualize and implement community based projects that challenge stereotypes, forge sustainable partnerships and promote the uninhibited expression of young people. VIAC works mainly in the south west region with particularly focus on the hard to reach communities. The organization works with youth focused organizations and has built strong partnerships at local, national, regional and international levels.