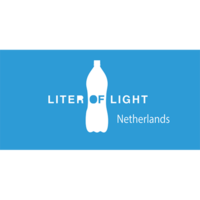 Netherlands Liter of Light
managed by Liter of Light N.
About us
Liter Of Light is a global movement that started in the Philippines in 2011. Illac Diaz founded My Shelter Foundation with an aim to provide sustainable, eco-friendly and zero carbon emitting Solar Bottle Bulb.

Liter of Light Netherlands is a NGO foundation set up by Maastricht students in the spring of 2013. Our aim is to bring affordable, sustainable solar lighting products to the people who are in most need of these low-cost technologies. Moreover, the purpose of establishing a local Liter of Light sub-organization in the unprivileged countries is to educate people and raise awareness about the movement.
Contact
Brusselsestraat 134 Postbus 55
6211 PJ
Maastricht
Netherlands


Liter of Light N.
New message
Visit our website