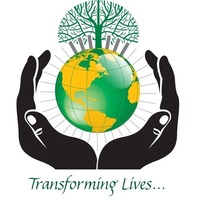 Destiny Shapers Kenya
managed by Dan W.
About us
The Korogocho slum is the fourth largest informal settlement in Nairobi, after Kibera, Mathare Valley, and Mukuru Kwa Njenga. It is located in the Kasarani Division, in eastern Nairobi, approximately 11 kilometers from the central business district. It is estimated to house between 100,000 and 120,000 people on 1.5 square kilometers of land owned by the Government of Kenya. It borders the largest dumping site in Nairobi – the Dandora dumping site – posing environmental health and security risk for the residents and surrounding settlements.
Conditions in Korogocho are typical of slum settlements in Nairobi. The total number of households has been enumerated at 18,537, with the largest of the seven villages consisting of 3,481 households. Like any of the other slum settlements in Nairobi, it has a large poor population with no access to minimum services, living largely in structures made out of temporary and recycled building materials - or made out of timber, mud walling, and roofing made up of substandard materials such as sacks, carton paper and polythene. There is no Proper sanitation and waste management and water reticulation is limited.

It is believed that most of the structure owners in Korogocho have paid a fee for permission to occupy the land. As in other slum settlements, there is a struggle between structure owners and tenants over land and tenure rights. The tenants have no tenure security as the structure owners enjoy the right to evict for non-payment of rents or any other reason. While there are two County Council schools, with over 4000 children, many children in Korogocho do not have access to primary education. Open spaces in Korogocho, like in other informal settlements, are few thus limiting recreation and other forms of leisure opportunities for young people.

Alcohol and substance abuse among the Korogocho adolescents is not only a contributing factor to high prevalence of HIV & AIDS but also the greatest predisposing factor to the community's insecurity. In the villages in Korogocho slums, adolescent males are 30 times more likely to use drugs and 5 times more likely to consume alcohol than girls. Being out of school increases the risks of alcohol and drug abuse and this is the attributing factor to massive deaths of the teenagers and the youth due to gun- down by police men and mob justice during their raids in the neighboring estates like Dandora, Kasarani, Baba dogo and Lucky summer.
Being out of school coupled with inadequate health facilities has also increased unwanted pregnancies and early deaths due to the exposure to the toxic waste from the dump site.
Unemployment rates are high in Korogocho; a majority of the unemployed are youth who lack the necessary skills and education for formal employment. As in other slum settlements, many are employed as casual workers in the formal sector industries in Babadogo and Ruaraka area, in construction especially in the production of building materials including stone cutting, others do odd jobs such as washing clothes, carrying heavy loads in the markets, pulling hand carts, draining the pit latrine and gabbarge collection in Dandora dump site. The rest of the population is self employed in the informal businesses, with most women operating road-side business units offering goods at cheaper rates. Men on the other hand, prefer more manual based income generating activities such as carpentry, welding, and construction. The average wage for youth, men and women is Kshs 100.