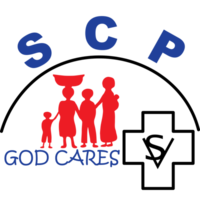 The Street Children Project
managed by O. Umoh
About us
The Street Children Project (SCP) was founded by the Catholic Archdiocese of Kumasi in 2005 to address the problem of children on the streets of Kumasi. Street Children Project is managed by the Daughters of Charity of St. Vincent De Paul working with dynamic staff members and volunteers. The current director is Sister Olivia Umoh. The Project provides multifaceted services to children in street situation, which include counselling, family reintegration and financial and other support in education and skill training. Currently SCP supports over 300 children in education and skill training.
Our services include street workers reaching out to children on the street, a Drop-in Centre where street children can rest, relax, play and join informal education, a Day Care Centre for the young children of street mothers and poor marketwomen and a Vocational Training Centre where former street girls are provided with employable skills, literacy programmes and much more.
Latest project news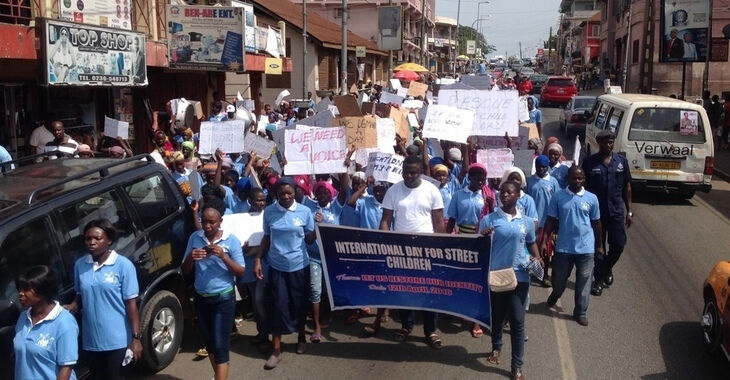 International Day for street children
The 12th April every year is a day set aside by the Consortium for street children as the "International Day for Street Children". This is an occasion, where children in street situation are given a platform to express their needs. As a result, Street Children Project (SCP), Kumasi chose to mark this day with a float around the principal streets of Kumasi. The day began as early as 7:30 am with the sharing of T-shirts to hundreds of children in street situation who had gathered to participate in the float. The float was accompanied by a wonderful brass band group. The Vebego Foundation volunteers, representative of SamenWerk Foundation, Child Trafficking Unit, Social welfare of Kumasi and other stakeholder honoured the occasion with their presence. Over 500 children in street situation in Kumasi Joined the float. During the float children spoke up to the general public with the use of placards. The card had inscriptions like "Street Children have Identity", "Value Street Children"' Care for Street Children", "Stop ignoring us". "Street Children have a Right".
After a long and tiring walk through the designated streets of Kumasi. The children who participated in the float were treated to food and drinks to help replenish their lost energy. 
Street Children Project is ever grateful to Adamfo Ghana Netherland for raising funds to bear the cost of the International Day for Street Children. We are equally grateful to the Daughters of Charity Province of Nigeria who also supported the funding of this occasion.
                                                                                                            .
continue reading