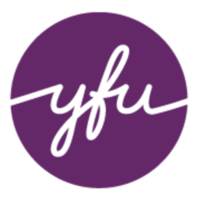 Deutsches Youth For Understanding Komitee e.V.
managed by Simone Stepp
About us
A non-profit international educational organization with partners in more than 60 different countries, Youth For Understanding is one of the world's oldest, largest and most respected intercultural exchange programs. More than 250,000 students and their host families have benefited from the support and expertise of YFU. The YFU global network is united by the belief that full cultural immersion is the most effective means to gain the skills needed to thrive in an increasingly multicultural, interconnected and competitive global society.
Latest project news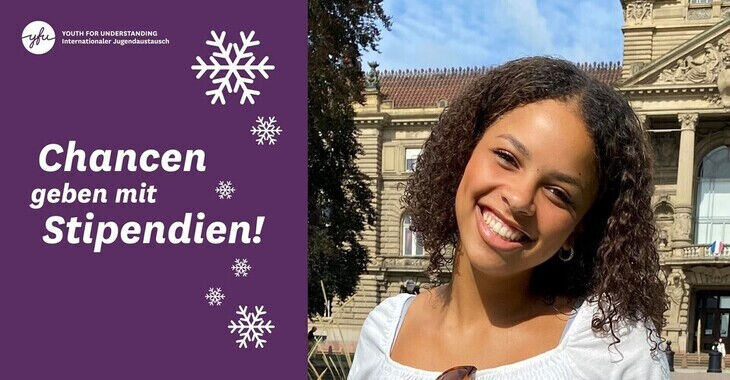 Wir haben 243,75 € Spendengelder erhalten
Die im Rahmen dieses Spendenprojekts eingegangenen Spenden werden für die Vergabe von Teilstipendien aus dem YFU-Stipendienfonds verwendet. 
Wir finden, dass internationale Austauschprogramme allen Jugendlichen zugänglich sein müssen. Begeisterung, Neugier und Offenheit der Jugendlichen sollte über ihre Teilnahme entscheiden – nicht die finanziellen Möglichkeiten ihrer Familie. Um Chancengleichheit zu ermöglichen, vergeben wir seit vielen Jahren Stipendien aus dem YFU-Stipendienfonds. Es ist und bleibt unser Ziel, in Zukunft noch viel mehr jungen Menschen die Chance zu geben, im Austauschjahr wichtige persönliche und interkulturelle Erfahrungen zu machen. In einer Zeit großer gesellschaftlicher Herausforderungen brauchen wir tolerante und offene Menschen, die sich über kulturelle, politische und nationale Grenzen hinweg verständigen. Ein Austauschjahr vermittelt die dafür notwendigen Fähigkeiten. Diese Chance muss Schülerinnen und Schülern aus allen Teilen der Gesellschaft offenstehen – Spenden für den YFU-Stipendienfonds leisten einen entscheidenden Beitrag dazu. 
Ein großes Dankeschön an alle Spenderinnen und Spender! 
continue reading