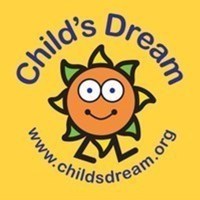 Child's Dream
managed by Patrick H.
About us
Child's Dream is a charitable, not-for-profit organisation dedicated to empowering marginalised children and youth in the Mekong Sub-Region, which includes Myanmar, Laos, Thailand and Cambodia. We achieve this by working in partnership with communities to improve the educational and health situation for their children and youth.
Our highly motivated staff in Chiang Mai (Thailand), Siem Reap (Cambodia) and Yangon (Myanmar) goes the extra mile to identify the most needy communities and beneficiaries. Our down-to-earth, bottom-up approach allows us to implement, evaluate and monitor our projects to address health and educational needs in the most efficient and effective way.
Our activities range from health interventions for children to reduce child mortality, construction of educational facilities to provide universal basic education, youth employment centers to high school and university scholarships.
Contact
Löwenstrasse 42
8001
Zürich
Switzerland

Patrick H.
New message
Visit our website