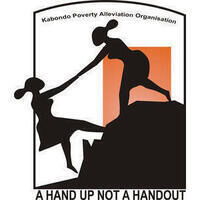 Kabondo Poverty Alleviation Organization (KPAO).
managed by E. Ochanji
About us
Kabondo Poverty Alleviation Organization was formed in 2005 specifically to help address the challenges of poverty and ill health in Rachuonyo district of Nyanza province in Western Kenya. Our projects focus on Education (espcially for orphans and vulnerable children), sustainable agriculture, micro finance.micro enterprise development, HIV/AIDS, access to clean water and Health.
Latest project news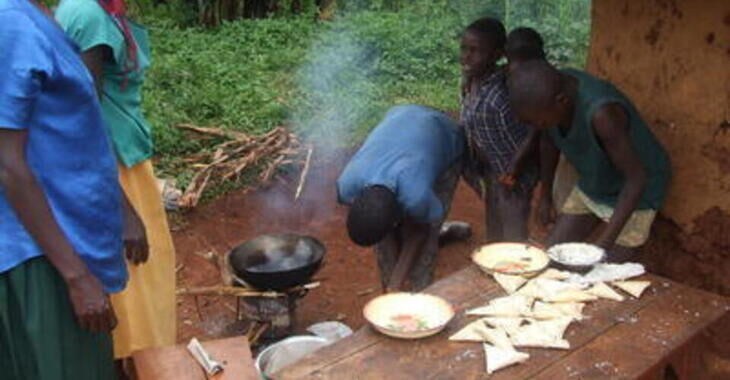 How we seek to support our beneficiaries
We are located in Rachuonyo district, Nyanza Province of the Republic of Kenya.
 Sustainable Agriculture. Our approach focuses on crops that have potential to open up opportunities for value addition and income generation among the local populace. We seek to provide support on production of high value crops through provision of farm inputs and collective marketing of the beneficiaries produce.
Beneficiaries of the project :                                             
 The beneficiaries of the project are poor smallholder farmers in the rural areas(Agriculture being the mainstay of the Kenyan economy). These are ordinarily farms with less than Euro 500 gross receipts annually and on which day-to-day labor and management are provided by the farmer and/or the farm family. Small-scale family farmers distinguish themselves from larger, more conventional farming operations in a number of ways. First, they consider the number of acres they work: they can work as few as two to three acres, but usually don't exceed 5 acres. Second, they typically grow a diversity of crops. Very often small farmers grow at least a dozen different kinds of crops, and sometimes support livestock on their land as well. Third, family farmers take pride in the fact that they do not rely on institutional distributors or brokers to sell their products. This last factor, selling direct to customers, is what drives them to continually seek new and cost effective ways of connecting with each other and other markets and is one of the activities we actively support to ebnable them gain maximum returns from their hard work under very difficult and constrained conditions.
 Main objectives:
Descriptive  summary  of activities to reach objectives
Provision of affordable quality seeds and fertilizers; At the outset we will help farmers acquire seeds and fertilizers but in the future intend to work on a plan whereby farmers adopt the compost system organic soil amendment or mulch made from organic waste materials such as dead leaves and kitchen scraps, crop rotation among others to increase soil fertility. Provision of credit facilities to small holder farmers for agri business development. Most afrmers resort to subsistence farming for lack of the small support needed to facilitate proper land preparation and access to the much required farm inputs. A hand up in this respect will give them the support they desperately need to make a giant step into profitable agriculture. strengthening agro-dealer and agri-business links with farmers' societies Training of farmers Production of value addition crops that bring maximum benefits to farmers Collective marketing of beneficiaries' produce using modern marketing skills e.g direct marketing of produce to save farmers the time and exorbitant costs of going through middlemen. Organising and facilitating exchange visits among farmers groups to ensure cross learning and experience sharing. Strengthening farmers' access to extension services, proper storage and transportation of produce.
Giving our beneficiaries this capacity to enegage in profitable agriculture will help them be able to stand on their own beyond donor funding and will go a long way in serving our motto " A HAND UP, NOT HAND OUT"
Thank you all and we invite you to participate in helping empower these vulnerable members of our society.
For further enquiries or to support us, contact:
Eric Ochanji
P. O. BOX 3527-40100
Kisumu, Kenya.
Email:eochanji@yahoo.com
Skype: eric.ochanji
Tel: +25473327695
continue reading
Contact
Oginga Odinga Street
Kisumu
Kenya


E. Ochanji
New message
Visit our website