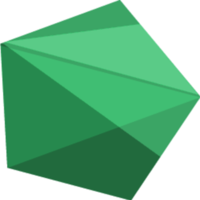 feedinginbauchi
managed by b. olade
About us
Due to recent insurgency sect killing of the citizen.Orphans and vulnerable school children find it hard to eat before going to school due to inability of farmers to plant crops in the areas..with great fair the school children goes to school this is getting tough as the presidential election is getting closer so i concluded that interm before the new presidential election start. The need to start feeding the school children can be done in some remote part of the city where the proverty level is very high and tough
Me and my counterpart at work want to start up a school feeding program at Federal Government college and there Nursery and primary School in borno state we had worked in the school before. we have been planning to carry out this exercise since 2014 but our gradual approach in solving the problem as been quite futile .
The children are going to get fufu (a kind of semi solid food used with stew) for breakfast - because many of them come to school with an empty stomach - and a healthy and balanced lunch. After this a hardwork lesson such as making soap, cake and repairing of phones will not be excluded all this will be conducted as extra moral lesson because a full stomach with an empty brain is still empty
This provide a children's with the aim of providing educational, social and emotional benefits to all children, especially those most in need, both in and out of school periods.
In conjuntion with an NGO named sure P being the main organiser of this wonderful project, we have the number of local community projects and schools we collaborated with some part in northern part of Nigeria who are excited and happy to have this opportunity from the sure p team members . therefore Sure p in conjunction with youth in Nigeria asks everyone to help us fulfill this need so we are able to make this Operational project happen which is going to bring change to Nigeria children/youth and everyone in our community. "With your help, we shall make it happen" Likewise the drought of the last years and the famine in west-Africa is also noticeable in sahara District.The last harvest was bad and the forecast for the next one is not much better.
Due to the higher prices for food in Nigeria and currency devaluation we had to ensure the progress for the need of school-feeding-program.
. The children are satisfied, stay healthy and the financial burden on the deceased families is reduced.
In March 2014 we started a farming project. The IITA at Ibadan Agricultural Training College had supported the school feeding program with hybrid tomatoes, maize that grew fast within weeks , . One day this trainee project will finance the whole school feeding program. – But until that moment we still need everyone!
To save the fully need of the food we publish the monthly needs here on betterplace. If there comes food or money from the agricultural project we will reduce the actual donation call.
On this way we are transparent and we can guaranty that we do not collect more money than we really need for the school feeding.
lease help us to manage this financial need and thus ensure the health of the children of Bauchi furthermore. Since the start of the school-feeding-program
Those kids need our help, to experience adequate education, social integration, and necessary infrastructure.
As a fairly new organization, we are already seeing success and are forming partnerships in the community and around the world
I'll personally make sure that 100% of the money will arrive where needed.

Your help is very much appreciated!