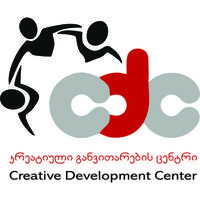 Creative Development Center
managed by T. Dalakishvili
About us
Creative Development Center is Non-Governmental, nonprofit organization that was established on 27th of February, 2014. Founders of the organization are representing initiative group that is working on different civic initiatives since 2009 in Georgia and internationally. Our organization is special for characteristics, which are lacking in many civic sector of Georgia: We are not working with beneficiaries; we are beneficiaries! Our aim is not creating structural entity working for target group, our vision is based on work of the team, which is ready to accept and encourage new creative ideas. Experience, gained through years, showed us problems existing in our community. Therefore, we have developed 4 main working directions:
• Peace Building and management
• Non Formal Education
• Supporting Civic Initiatives
• Social ART
Our organization has international facilitator's pool, which are alumni of different programs running Trainings of Trainers. We have the pool of Mentor's and couches, experienced in mentoring small-scale community initiatives. We have team experienced in designing and implementing Simulation Games mainly concerning conflict transformation/conflict resolution. We have long-term partners in the region of Caucasus, as well as Europe our executive director is a Representative of youth peace ambassadors program in Georgia. Council of Europe organizes the program

We think that Civic dialogue and engagement have no alternative for peaceful coexistence. Knowledge and skills are the power that helps people to create new reality based on their ideas. One of the goals of our team is to support such initiatives.